CALAX Ocular with Sec. Mark A. Villar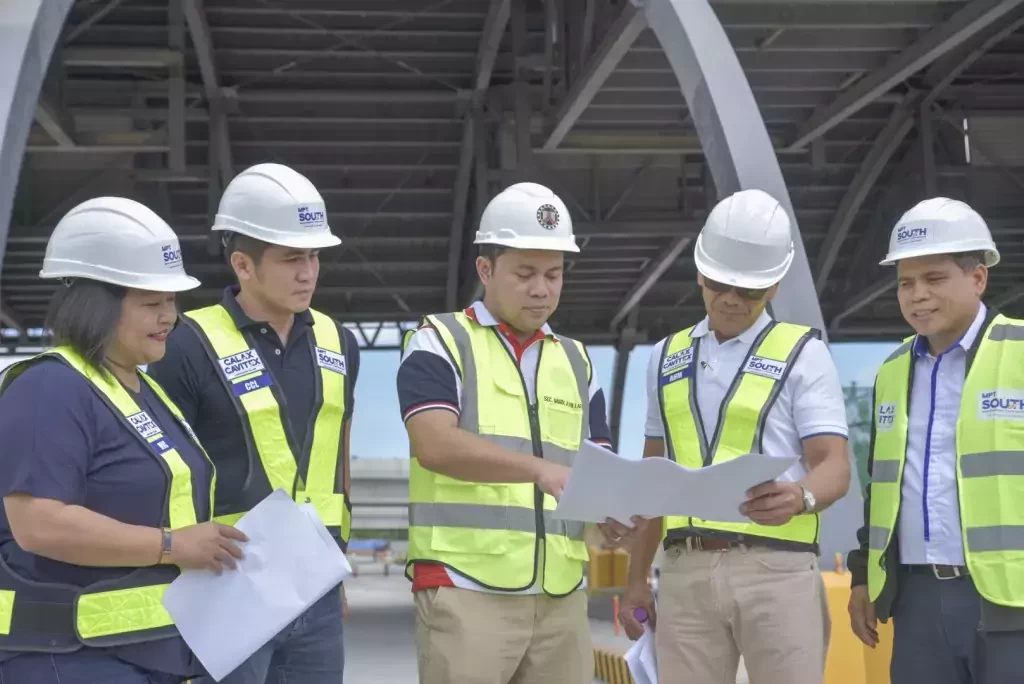 Binan, Laguna – Determined to open the first sections of the Cavite-Laguna-Expressway [CALAX] by the 4th Quarter of 2019, Department of Public Works and Highways [DPWH] Secretary Mark A. Villar, with his team, inspected the construction development of the first sections of the Cavite-Laguna Expressway along with Metro Pacific Tollways Corporation [MPTC] subsidiary MP CALA Holdings, Inc's executives.
"This first three sections, from Mamplasan to Sta. Rosa, when opened will spur growth in trade and tourism in Laguna and Cavite. Approximately 10,000 cars are expected to use these sections. The opening of these sections should ease traffic along Governor's Drive, Aguinaldo Highway, and Sta. Rosa-Tagaytay Road" Sec. Villar said. "When fully completed in 2022, travel time from Laguna and Cavite will be cut by more than half – from your usual 2 hours, to less than 1 hour"" added Villar.
The first sections start at the Mamplasan Barrier and passes through Laguna Technopark Interchange, Laguna Boulevard Interchange all the way to Santa Rosa-Tagaytay Interchange.
MP Cala Holdings, Inc President Bobby Bontia said, "We are working with DPWH to complete the full 45 kilometers [kms] by the second quarter of 2022. CALAX is designed to be a 4-lane, tolled expressway that will connect CAVITEX in Kawit to South Luzon Expressway [SLEX] at their Mamplasan Interchange in Binan Laguna. CALAX will have interchanges in 8 locations, namely: Kawit, Imus Open Canal, Governor's Drive, Aguinaldo Highway, Silang, Sta. Rosa-Tagaytay, Laguna Blvd., Technopark, and a Toll Barrier before SLEX. It will also showcase technologically advance features such as Automatic License Plate Recognition System enabling barrier-less entry to CALAX, IP Based Speed Detection Cameras strategically installed, and High Definition CCTV cameras to cover the entire stretch of the expressway to ensure safe and efficient travel by the motorists."
MPTC's domestic portfolio includes the concessions of North Luzon Expressway (NLEX), the Subic-Clark Tarlac Expressway (SCTEX), the NLEX Connector Road, CAVITEX and the Cebu-Cordova Link Expressway (CCLEX) in Cebu.
For inquiries about this press release please email us at:
corpcomm@mptsouth.com