MPTC ramps up "Road to RFID " to implement 100% cashless transactions by November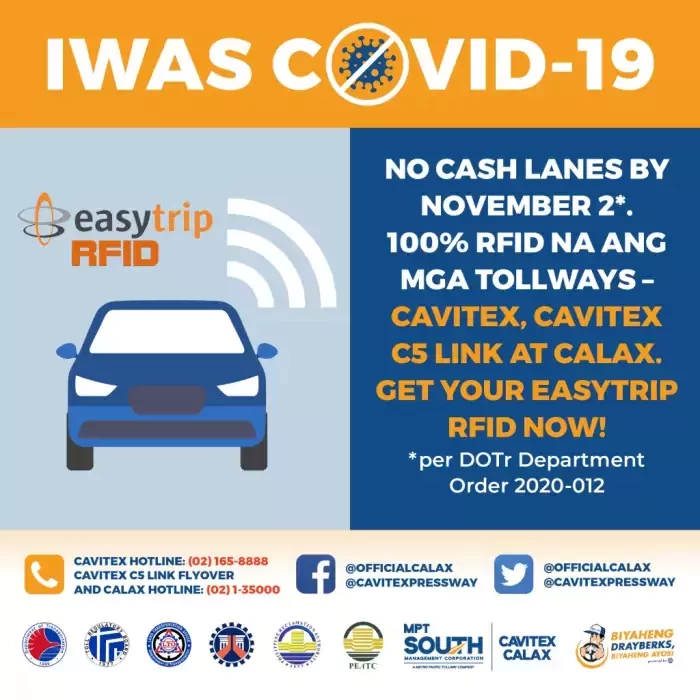 The Metro Pacific Tollways Corporation (MPTC) has assured its readiness to comply with the Department of Transportation's (DOTr) mandate to fully transition to electronic toll collection system, as the toll lanes along its expressway network are undergoing progressive conversion to make them RFID-enabled in time for November 2020 implementation.
The assurance was made during the virtual media briefing held this morning on MPTC's "Road to RFID 100%" campaign, which highlighted the company's programs to demonstrate its readiness to shift from cash to cashless payments.
Roberto V. Bontia President and General Manager of MPT South Corporation and MPTC's RFID 100 Task Force Head, disclosed that some segments of MPTC expressways have gradually implemented the progressive conversion drive. "Around 75% of these lanes are already RFID-enabled," he revealed.
Recently, the Philippine Arena toll plaza, Lawang Bato Northbound Entry, and expansion lanes in Balintawak and Bocaue toll plazas in NLEX have been converted into exclusive RFID lanes. CALAX also opened 100% RFID interchanges in Laguna Boulevard and Laguna Technopark in Biñan City, Laguna.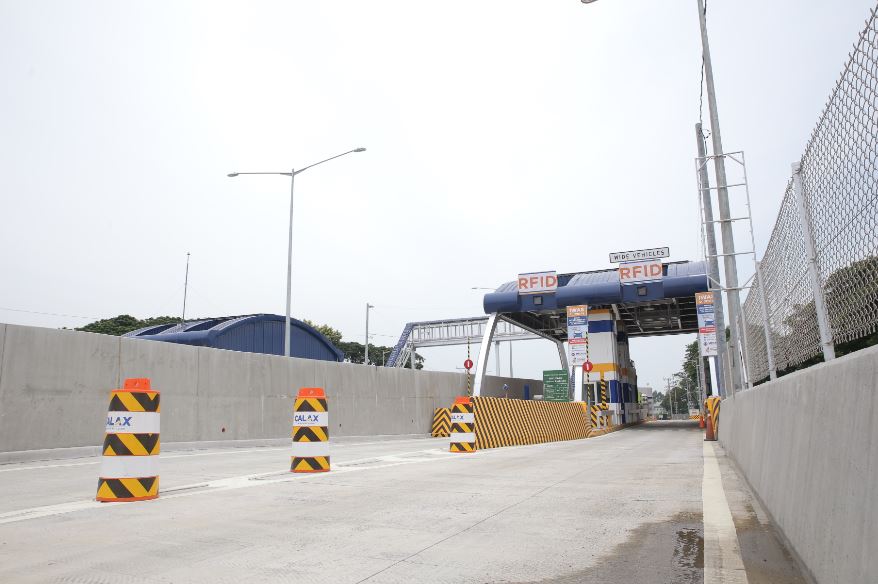 Also part of the transition to RFID is the phaseout of the battery-powered Easytrip tags in use since 2005 at the NLEX-SCTEX by September 30, 2020. However, current Easytrip tag users are assured that any remaining account balance will be carried over once they switch to the new RFID system.
All MPTC-allied expressways have also introduced a reduced initial load of the Stick-It-Yourself RFID stickers from Php500 to Php200. The stickers are free.
MPTC has also implemented specialized arrangements where teams have interfaced with homeowners' associations and local government units where Easytrip RFID installation teams go to their locations for a one- or two-day stickering event.
The tollway company is also set to activate the "RFID Assist Squads" to assist motorists who need immediate help with their stickers for initial loading and reloading.
Bontia noted that "there are only seven weeks left to implement cashless and contactless transactions at every toll plaza, and MPTC expressways are up to the challenge."
For his part, NLEX Corporation President and General Manager J. Luigi L. Bautista said, "Minimizing physical contact and going cashless in our toll roads became an urgent priority because public health has taken on a whole new level of significance with COVID-19. Although we have launched the RFID as a payment option in our expressways for quite some time already, it has become more relevant with this global health crisis."
All motorists have been advised to avoid last-minute compliance with the Department of Transportation's (DOTr) department order to avoid delays and inconvenience. Tollway patrols have been instructed to require all vehicles without RFID tags to "install RFID stickers on the spot" at the toll plazas.
"Agencies under the DOTr—TRB, LTO, and LTFRB— have been tasked to formulate new sets of rules and procedures to ensure the smooth implementation of cashless and contactless tollway transactions," said DOTr Assistant Secretary for Road Transport and Infrastructure Mark Steven Pastor.
"With this all-RFID toll collection system, we aim to help prevent the transmission of COVID-19 and ensure a more efficient traffic flow in our expressways," Pastor added.
MPTC operates the North Luzon Expressway (NLEX) and the Subic Clark Tarlac Expressway (SCTEX). In the works is the NLEX Connector that will extend the NLEX southward from Caloocan to Sta. Mesa, Manila.
In South of Manila, MPTC operates the Cavite Expressway (CAVITEX) and the Cavite Laguna Expressway (CALAX), both of which are undertaking expansion projects.
Earlier, MPTC President and CEO Rodrigo E. Franco expressed his full support for the Department Order (DO) issued by DOTr Secretary Arthur P. Tugade.
Secretary Tugade signed the DO weeks ago, requiring all toll operators to have 100% of its lanes on electronic toll collection by Nov. 2, 2020.
The transport chief said that he already mobilized the Toll Regulatory Board (TRB), Land Transportation Office (LTO), and the Land Transportation Franchising and Regulatory Board (LTFRB) to ensure the smooth transition from the cash system to the RFID-enabled cashless transactions.
Check out the virtual press conference here: https://southlink.blog/mptc-readiness-for-100-rfid/
For inquiries about this press release please email us at:
corpcomm@mptsouth.com