CALAX gearing up to be a Green Highway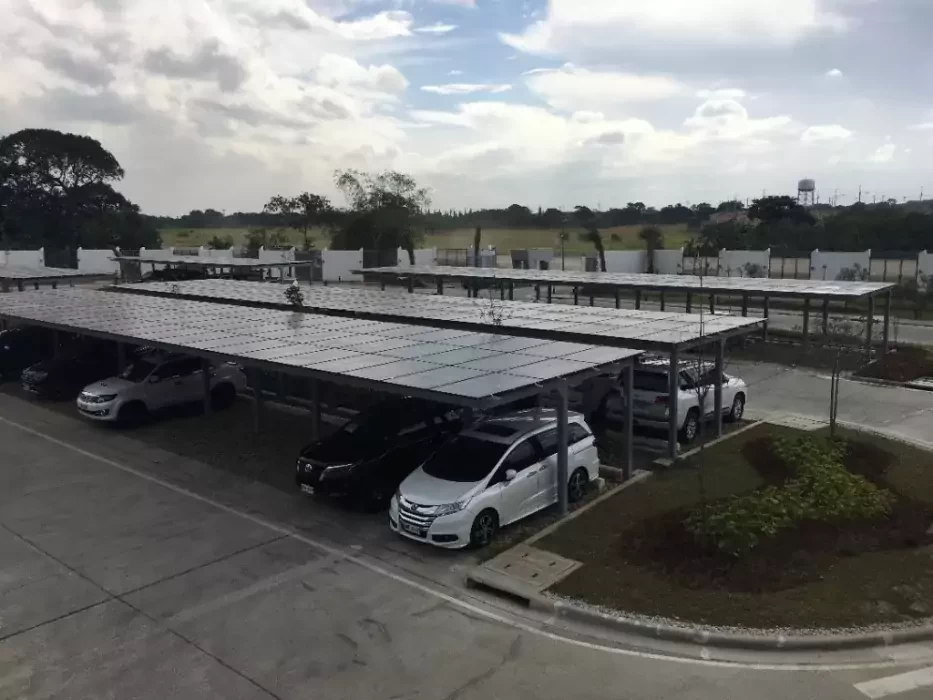 The Cavite-Laguna Expressway (CALAX), project of MPCALA Holdings Inc. (MHI), a subsidiary of Metro Pacific Tollways Corporation (MPTC), the infrastructure arm of the Metro Pacific Investment Corporation (MPIC), plans to showcase MPTC's role in decarbonizing the transport sector in the country.
"This is in alignment with the company's commitment to build with least disruption to the communities and the environment; and supporting Philippines' first Nationally Determined Contribution (NDC) commitment to reduce greenhouse gas emission by 75% by the year 2030." said MPTC Chief Finance Officer and Senior Executive Sponsor for Sustainability, Christopher Lizo.
CALAX is a 45-kilometer high-speed road network connecting the two provinces of Cavite and Laguna, targeting to serve around 45,000 motorists upon its completion. As of today, CALAX operates from Binan, Laguna up to the east of Silang, Cavite. It is set to be fully completed by 2023.
USE OF LOW-CARBON ENERGY SOURCE
CALAX is being integrated with resource-saving and emission-reduction technologies while maintaining the high standard of road safety features of the expressway.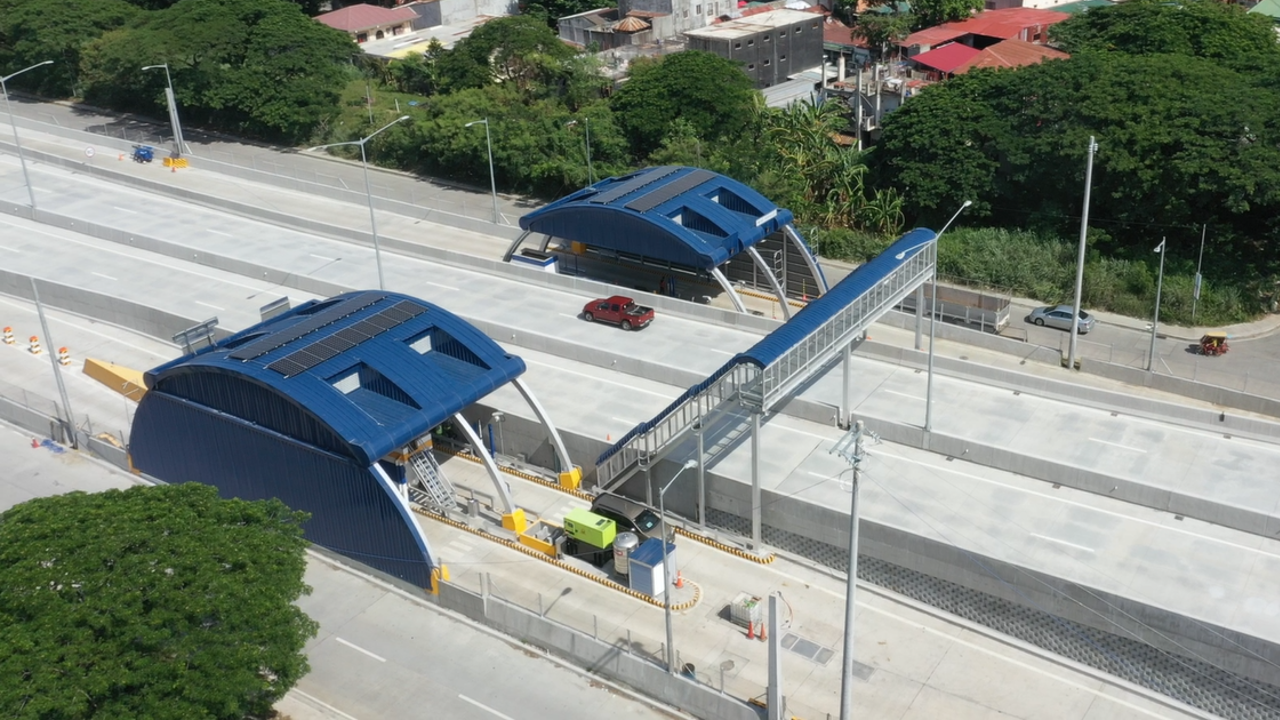 Existing toll plazas of the operational sections of CALAX are equipped with solar panels that can power its own operations. The total power output of 116.58kWp, since installation started in May 2021, has avoided over 10,200 kg of carbon dioxide (CO2), which is equivalent to having planted 304 trees.
Installed solar panels and inverters are expected to be operational for 25 years and 10 years, respectively. All future toll plazas and offices along the road alignment shall have provisions of solar photovoltaic (PV) system installations.
Lightings and roadway lightings are installed with LED fixtures, thereby improving the company's energy efficiency measures. Ongoing and future projects shall utilize energy-efficient equipment not only for light fixtures but also for air-conditioning units and refrigerators.
PROMOTING DIVERSE ECOSYSTEM
MHI is also implementing carbon offsetting initiatives by planting trees or creating biodiverse areas along CALAX to offset the company's emission and eventually, vehicular emissions of the customers. Areas of green spaces were developed in various location along the expressway including Mamplasan Entry/Exit (2500 sqm.), Santa Rosa Interchange (8500 sqm.), and Santa Rosa-Tagaytay Entry/Exit (425 sqm.). There are also ongoing landscaping activities at Subsection 5-Silang East Interchange which shall have a total of 13,800 sqm. The company also targets to plant 20,000 trees by end of 2022.
LEED REGISTERED HEADQUARTER
MHI's headquarter MPT South HUB, located in Imus, Cavite, is a Leadership in Energy and Environmental Design (LEED) registered building with certification goal of LEED Gold. LEED is the most widely used green building rating system in the world, available for virtually all building types. It provides a framework for healthy, highly efficient, and cost-saving green buildings.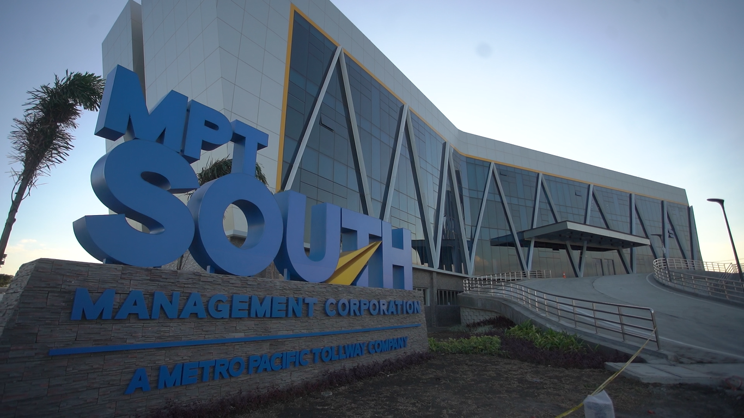 The 5,237 sqm, four-storey building, is equipped with active energy-saving equipment, designed to consume at least 38% less energy. Solar panels are installed on all car parking sheds to reduce the building's carbon dioxide emission while at the same time saving extra on energy consumption.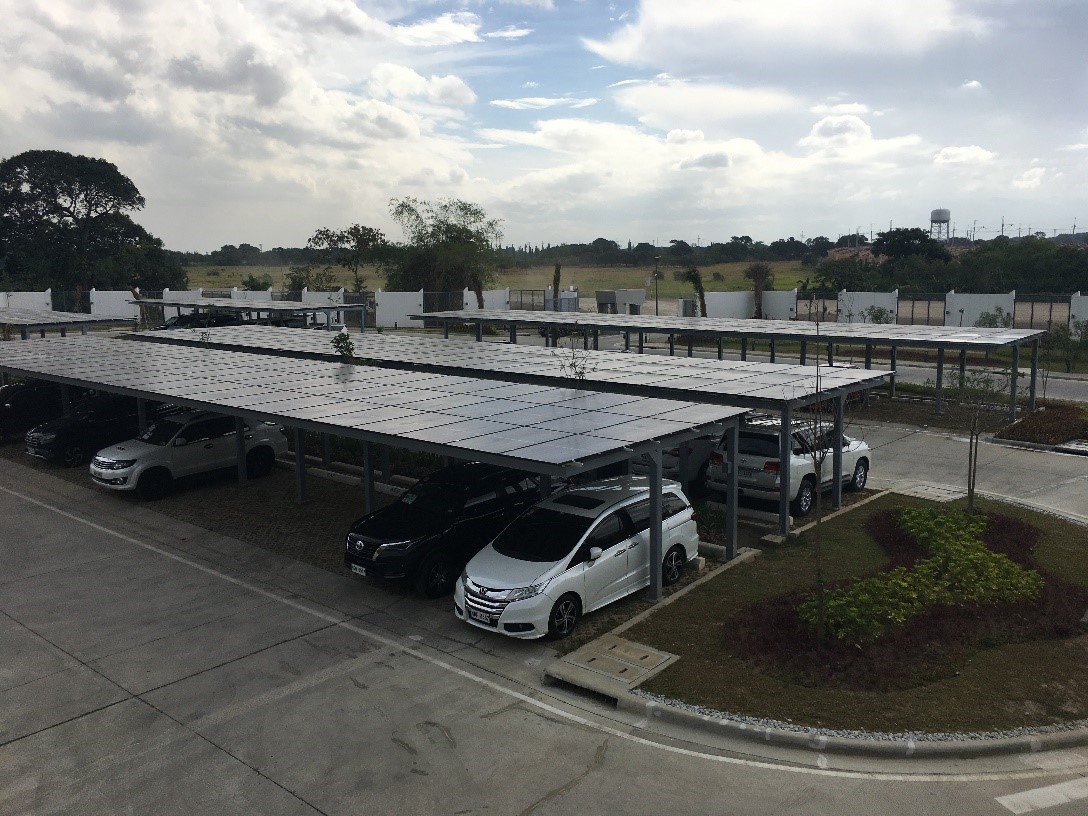 Also, the HUB is designed to consume at least 40% less indoor water with the use of modern water efficient fixtures, and 50% less outdoor water for non-potable through rainwater harvesting.
GREEN HIGHWAYS, FUTURE OF MPTC
While pushing for ecological balance, the toll road company is studying how to further transition its operational toll roads to more sustainable highways. In MPTC, good governance and sustainability is at the heart of business.
MPTC's Green Highway Initiative in CALAX aligns with MPIC's sustainability efforts that support the United Nation's Sustainable Development Goals (SDG), particularly in upgrading all industries and infrastructures to make them sustainable (SDG 9) and promoting innovation in building assets in adherence to the company's commitments to climate action. (SDG 13).
Aside from CALAX, MPTC also holds concession rights for Manila-Cavite Expressway (CAVITEX), North Luzon Expressway (NLEX), the Subic-Clark Tarlac Expressway (SCTEX), the NLEX Connector Road, and the Cebu-Cordova Link Expressway (CCLEX) in Cebu.
For inquiries about this press release please email us at:
corpcomm@mptsouth.com