MPT SOUTH Partners with USAID SIBOL for CALAX Biodiversity Program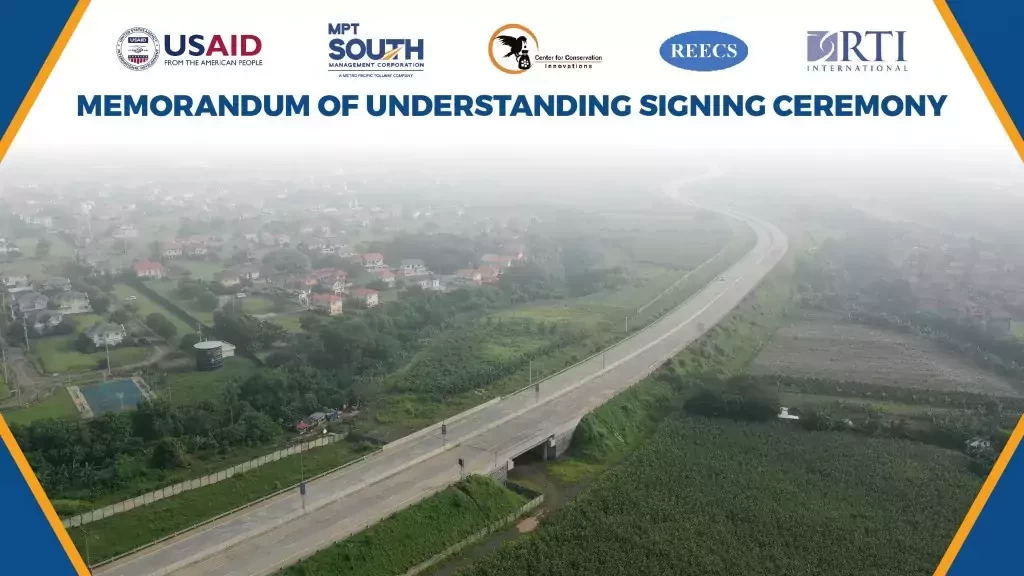 December 6, 2021- Metro Pacific Tollways South Management Corporation (MPT South), a subsidiary of Metro Pacific Tollways Corporation (MPTC), the infrastructure arm of Metro Pacific Investment Corporation (MPIC), inked on Monday a partnership agreement with the United States Agency for International Development's Sustainable Interventions for Biodiversity, Oceans and Landscapes (SIBOL) project to further its sustainability efforts to turn Cavite-Laguna Expressway (CALAX) into a 'green highway'.
Through the partnership, MPT South and USAID SIBOL, a natural resources management and biodiversity conservation project, will collaborate on a biodiversity program that will improve natural resources management — tree planting activities to be undertaken in CALAX; advanced science-based decision making; fostering community engagement and promoting good environmental practices, and transforming CALAX's biodiversity program as an income-generating project of communities.
CALAX is a 45-kilometer high-speed road network connecting the two provinces of Cavite and Laguna, targeting to serve around 45,000 motorists upon its completion. As of today, CALAX operates from Binan, Laguna up to the east of Silang, Cavite.
Sealing the partnership were Metro Pacific Tollways South Management Corp. President and General Manager, Mr. Roberto Bontia; MPTC Chief Finance Officer and Senior Executive Sponsor for Sustainability Mr. Christopher Lizo; USAID Philippines Office of Environment, Energy and Climate Change Chief Mr. John Edgar; and USAID SIBOL Chief of Party Dr. Ernesto Guiang.
"We are grateful to USAID SIBOL for allowing us to tap into their pool of knowledge and expertise so that we can make science-based and nature-centered decisions as we move towards our goal of turning CALAX into a green highway," said MPT South President and General Manager, Mr. Roberto V. Bontia.
The agreement with MPT South is in line with USAID SIBOL's goal of improving biodiversity conservation by working towards voluntary industry standards and replicating the rewilding model in similar projects. The project works with government agencies, academia, local communities, and the private sector in turning this objective into concrete activities that positively impact the environment.
"Protecting the environment, natural resources, and ensuring their capacities to sustain life for generations to come should be a collective effort. Environmental issues such as climate change and habitat loss are concerns not exclusive to the purview of the government, advocacy groups, academia, or conservation and development partners such as USAID SIBOL. These issues also affect businesses, livelihoods, communities, and ordinary people. That is why we are grateful for this partnership with MPTC as it speaks of the goodwill of the private sector in collaborating with other stakeholders and taking tangible steps to promote environmental sustainability, biodiversity conservation, and climate resiliency in the Philippines," Dr. Guiang said.
"We look forward to seeing how our collaboration can help improve our natural resources management in the expressway, and how this overall project can set a standard for future infrastructure developments in the country" added Mr. Christopher C. Lizo, MPTC Chief Finance Officer and Senior Executive Sponsor for Sustainability.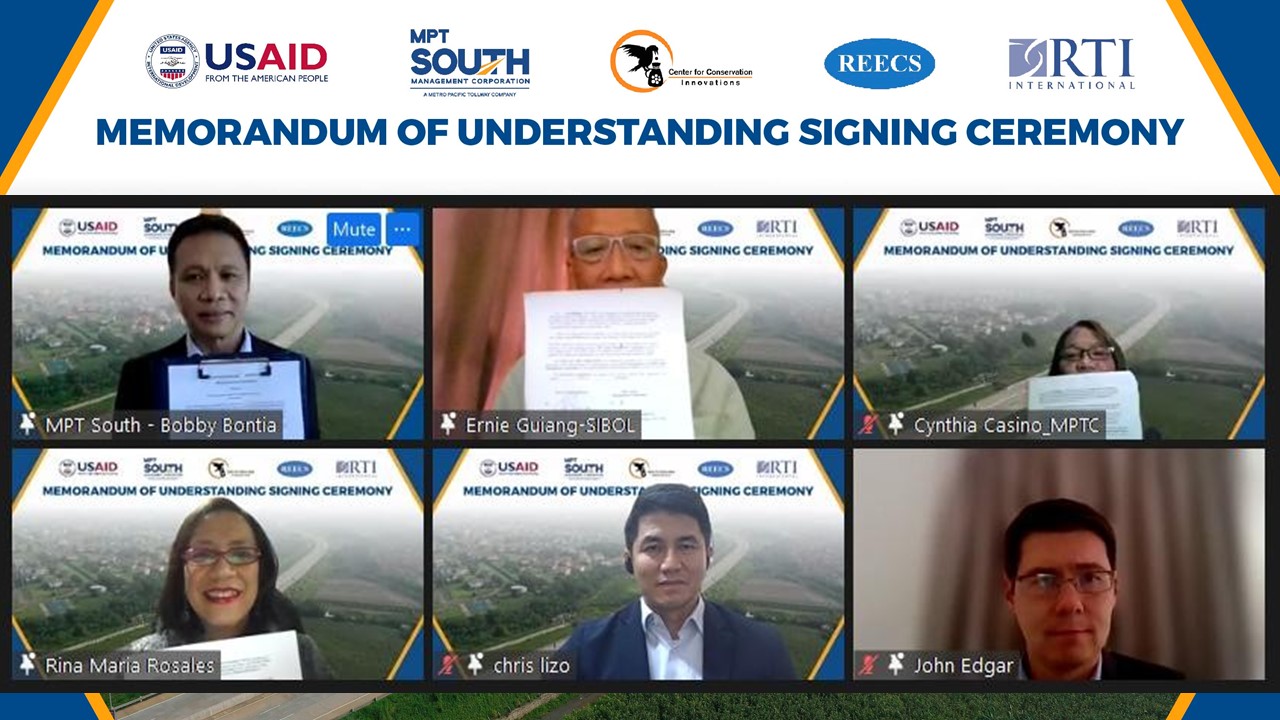 Earlier this year, MPT South announced its plan to showcase MPTC's role in decarbonizing the transport sector in the country thru converting its expressways to more sustainable highways in adherence to the company's commitment to climate action.
The toll road operator started this transition in CALAX. The expressway is now being integrated with resource-saving and emission-reduction technologies while maintaining the high standard of road safety features of the expressway. Existing toll plazas of the operational sections of CALAX are equipped with solar panels that can power its own operations. Lightings and roadway lightings are installed with LED fixtures, thereby improving the company's energy efficiency measures.
Furthermore, MPT South's headquarters called MPT South HUB, located in Imus, Cavite is a Leadership in Energy and Environmental Design (LEED) registered building with a certification goal of LEED Gold. LEED is the most widely used green building rating system in the world, available for virtually all building types. It provides a framework for healthy, highly efficient, and cost-saving green buildings.
MPTC's Green Highway Initiative in CALAX aligns with MPIC's sustainability efforts that support the United Nation's Sustainable Development Goals (SDG), particularly in upgrading all industries and infrastructures to make them sustainable (SDG 9) and promoting innovation in building assets in adherence to the company's commitments to climate action. (SDG 13).
Aside from CALAX, MPTC also holds concession rights for Manila-Cavite Expressway (CAVITEX), North Luzon Expressway (NLEX), the Subic-Clark Tarlac Expressway (SCTEX), the NLEX Connector Road, and the Cebu-Cordova Link Expressway (CCLEX) in Cebu.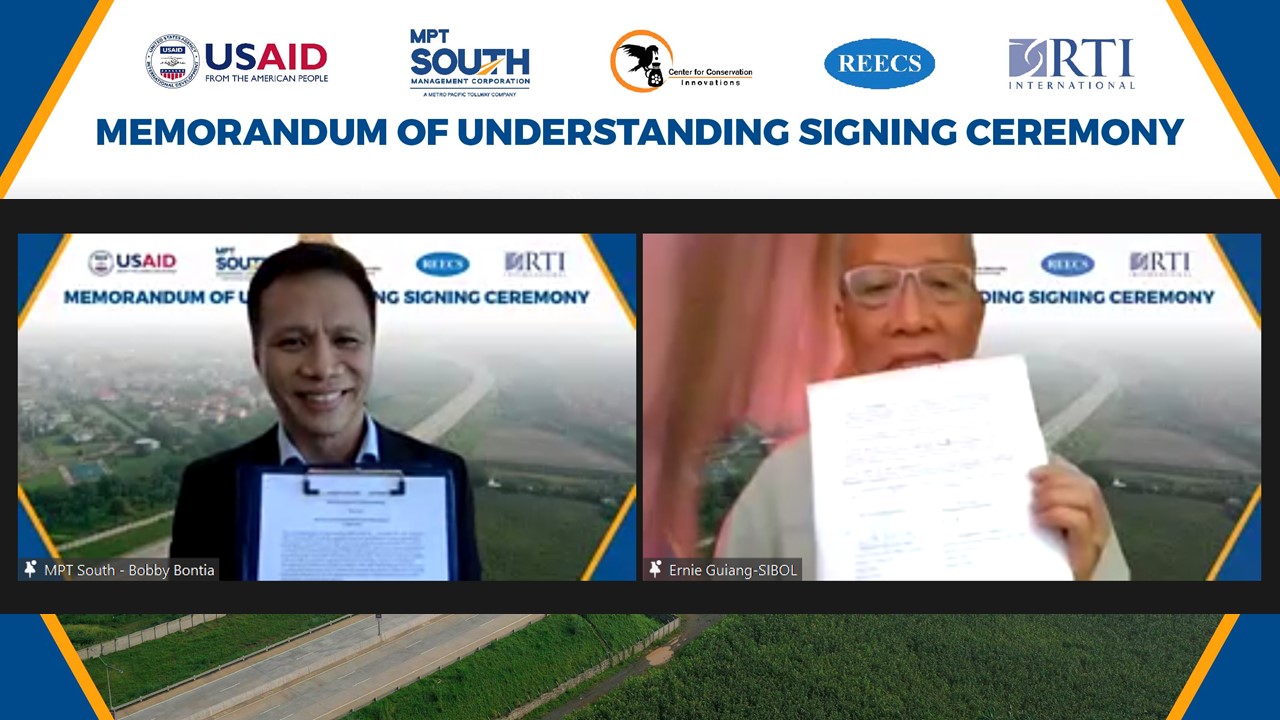 For inquiries about this press release please email us at:
corpcomm@mptsouth.com