MPT South Bags Silver Anvil for Silang East Interchange Communication Campaign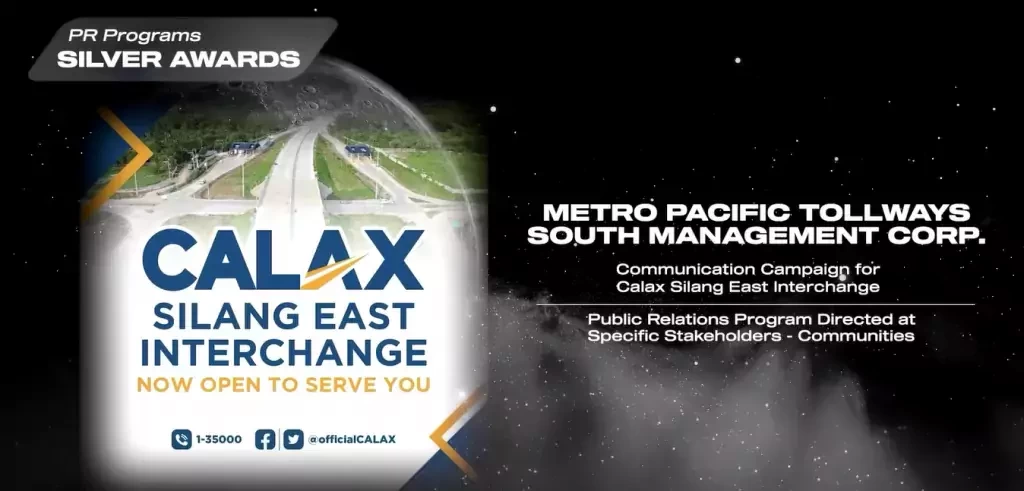 Metro Pacific Tollways South (MPT South), a subsidiary of Metro Pacific Tollways Corporation (MPTC), the toll road development arm of Metro Pacific Investment Corporation (MPIC), bags another Anvil Award for the third consecutive year.
Public Relations Society of the Philippines (PRSP) awards Silver Anvil for MPT South's Cavite-Laguna Expressway (CALAX) Silang East Interchange Public Relations (PR) Campaign under the category of Public Relations Program Directed at Specific Stakeholders during the 57th Anvil Awards held last Thursday evening, February 24.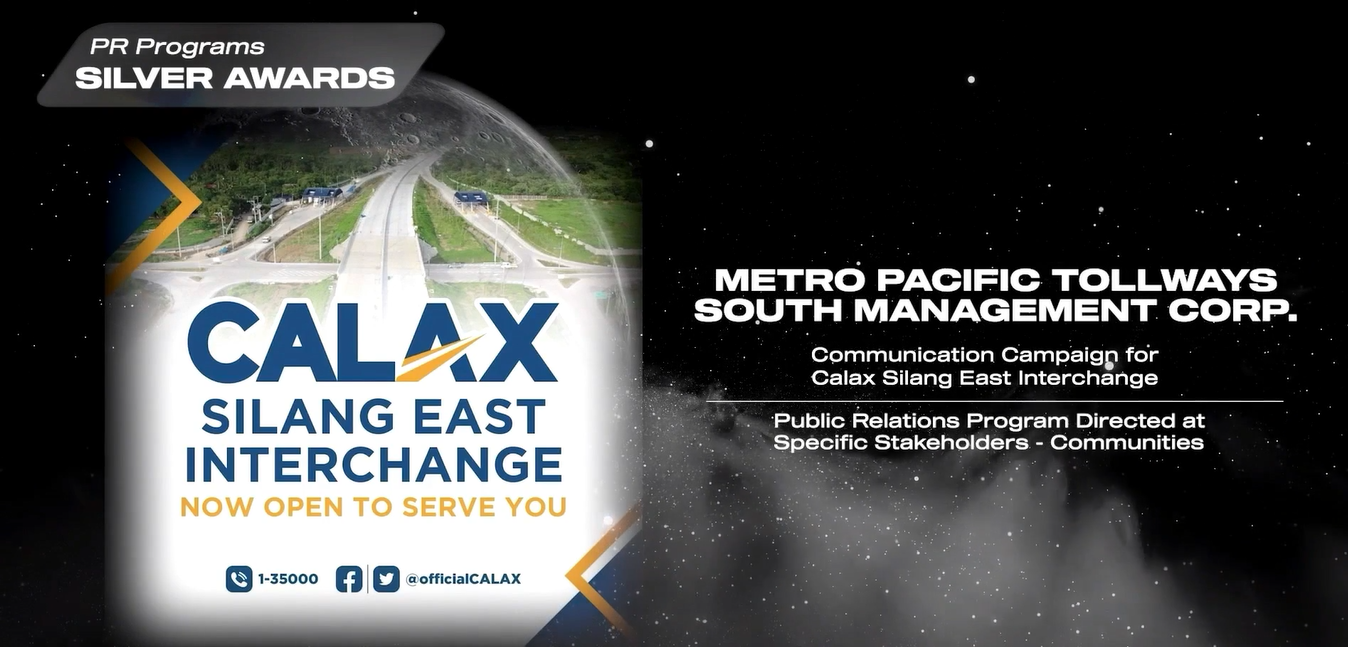 The Anvil Awards is a symbol of excellence in Public Relations and is presented annually by the Public Relations Society of the Philippines, the country's premier organization for PR professionals. This year, around 540 entries from various corporations were submitted for the Anvil Awards.
"We are extremely honored to win an Anvil and be acknowledged by the Public Relations Society of the Philippines for our PR Campaign for CALAX Silang East Interchange Opening. Through collaborative engagement of MPT South, the LGU (Local Government Units) and the community, we are not only able to promote our expressway, but also tourism and economic activities in Region IV-A, and we shall continue to keep doing so," said MPT South's AVP for Communication and Stakeholder Management Ms. Arlette Capistrano.
The award recognized the toll road company's PR plan as an evident PR tool. It promoted not only the use of the road infrastructure as a thoroughfare, but also developing further interest in various tourism and business opportunities in the area, made accessible through Silang East Interchange.
Through the years, MPT South has bagged the following Anvil Awards: Bronze Anvil for Drayberks (2019), a social advocacy promoting road safety; Silver Anvil for Sights of South (2020), a corporate calendar promoting tourism in MPT South's toll road network; and now for 2022, a Silver Anvil for the Silang East Interchange Opening PR Campaign (2021).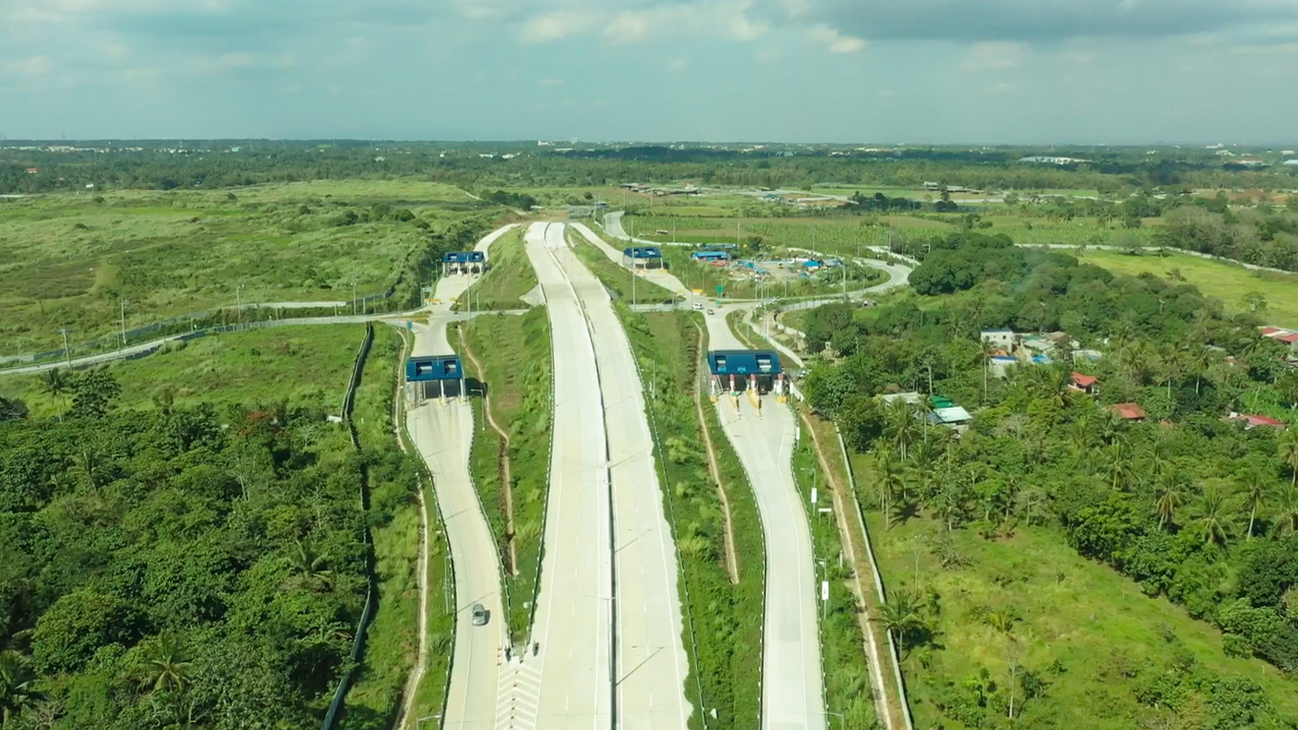 The Silang East Interchange is an 8-kilometer section of CALAX that opened last August 2021, extending its operational sections from 10kms to 18kms. Upon completion of the entire CALAX project, it will have several interchanges located at the following locations: Kawit, Governor's Drive, Open Canal, Silang (Aguinaldo) Highway, Silang East, Santa Rosa-Tagaytay, Laguna Boulevard, and Laguna Technopark. It will cut travel time between Cavite and Laguna from 2 hours to under an hour.
Aside from CALAX, MPTC also holds the concession rights for Manila-Cavite-Toll Expressway (CAVITEX), North Luzon Expressway (NLEX), NLEX Connector Road, Subic-Clark-Tarlac Expressway (SCTEX), and Cebu-Cordova Link Expressway (CCLEX) in Cebu.
For inquiries about this press release please email us at:
corpcomm@mptsouth.com