MPT South Donates Over 7k Doses of COVID-19 Vaccine to LGUs
Metro Pacific Tollways Corporation (MPTC), the toll road development arm of Metro Pacific Investments Corporation (MPIC), through its subsidiary Metro Pacific Tollways South (MPT South), donated over 7,000 COVID-19 vaccines to five local government partners in Region IV-A.
"The vaccine donation to CALAX and CAVITEX communities through their LGU's is our gesture of support in aid of the national government's recovery plan towards attaining herd immunity against COVID-19 here in the Region IV-A." said Arlette Capistrano MPT South Spokesperson and AVP for Communication and Stakeholder Management.
Since the start of 2022, the toll road company had started coordinating and donating 140 vials of company procured Moderna vaccines (each vial is equivalent to 10-11 doses) to the local governments of Parañaque in Metro Manila; General Trias, Bacoor, and Silang in Cavite; and Biñan in Laguna.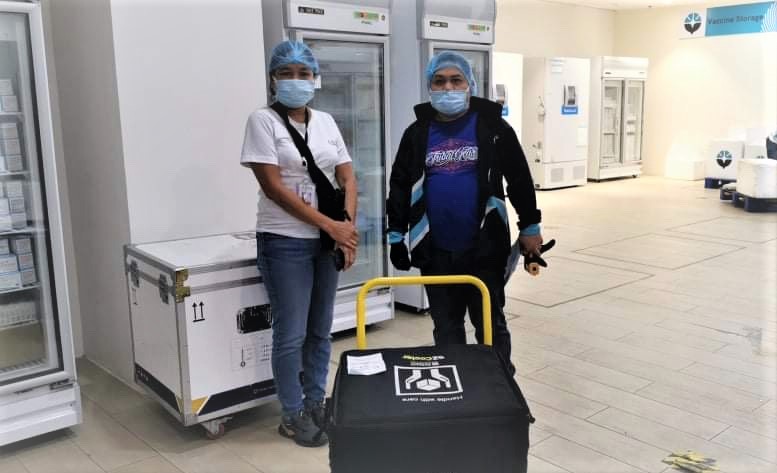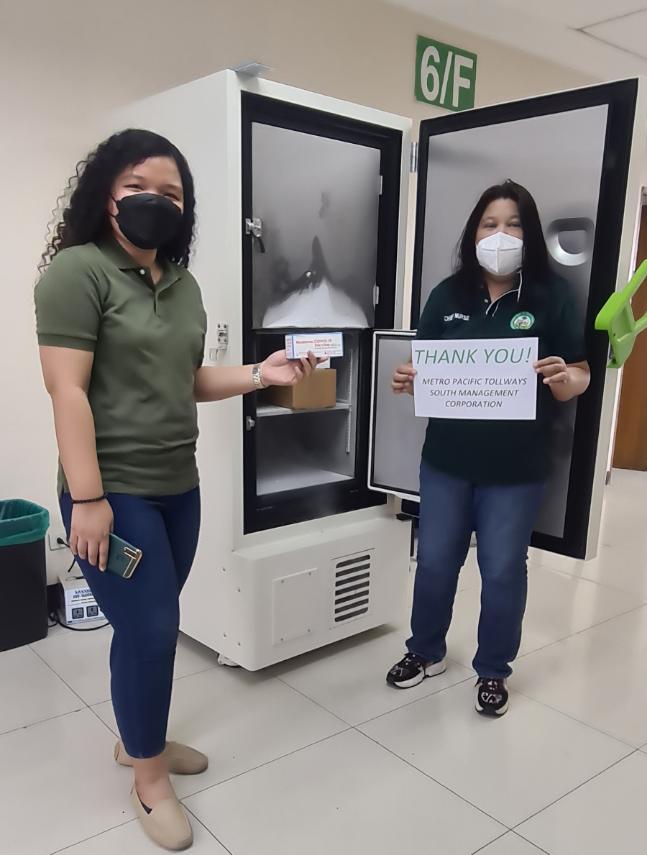 "First of all, I would like to congratulate each and every one of you for making projects that make the lives of the Filipino people easier, from fast and reliable internet and telecommunication to connecting us through the roads your company builds. I would also want to send my heartfelt gratitude for remembering Silang and the thousands of Silangueños that will benefit from your donation," said Silang Cavite Mayor Corie Poblete in a letter.
"We would like to take this opportunity to thank you and your company for your donation of 140 vials of Moderna anti-Covid booster vaccines. Your kindness and generosity will surely go a long way in our fight to contain the spread of COVID-19 and help us return to normal and productive lives," said Paranaque City Mayor Edwin Olivarez in a letter to Mr. Rodrigo Franco, President of Metro Pacific Tollways Corporation (MPTC).
MPT South also said in statement that it had already vaccinated 99% percent of its personnel against COVID-19. At present, it continues to partner with its head office, MPTC and sister companies in the MVP Group of Companies to provide booster shots for its employees.
MPTC is the biggest toll road developer and operator in the Philippines. It holds the concession rights for the Cavite-Laguna Expressway (CALAX), Manila-Cavite Toll Expressway (CAVITEX), North Luzon Expressway (NLEX), NLEX Connector Road, Subic-Clark-Tarlac Expressway (SCTEX), and Cebu-Cordova Link Expressway (CCLEX) in Cebu.
For inquiries about this press release please email us at:
corpcomm@mptsouth.com