MPT South, DOT CALABARZON, and DILG IVA Launch Biyaheng South Experiential Tour for National Tourism Month
Metro Pacific Tollways South (MPT South), in partnership with the Department of Tourism CALABARZON (DOT Calabarzon) and the Department of the Interior and Local Government Region 4-A (DILG IV-A), joins the celebration of the National Tourism Month this September 2022 thru "Biyaheng South" Experiential Tour.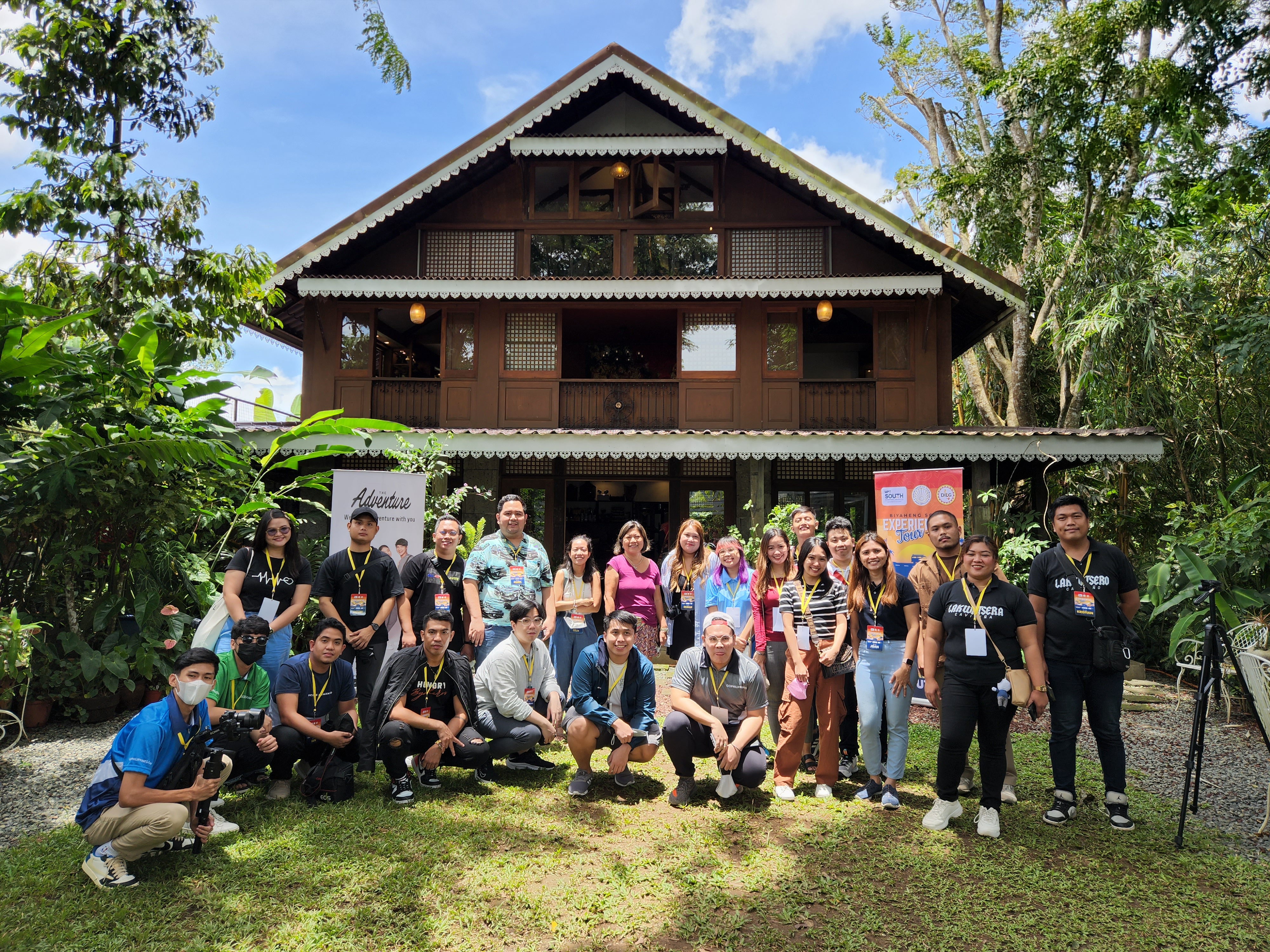 Co-presented by Millennial Resorts Corporation and with sponsors GAC Motor Philippines and The Adventure, MPT South brought its 'Ka-Biyaheros' that comprised of online content creators (Explore With Chelo PH, Hungry Byaheros, Lakwatsero Caviteno, All About Cavite, The Hungry Traveler PH, GO Cavite, GO Tagaytay, GO Batangas, and GO Philippines) and lifestyle media partners (TripZilla and Lifestyle Inquirer) for a two-day ultimate road trip experience headed towards the different tourist destinations in the progressive provinces of South, easily accessible via the Cavite-Laguna Expressway (CALAX) toll road network.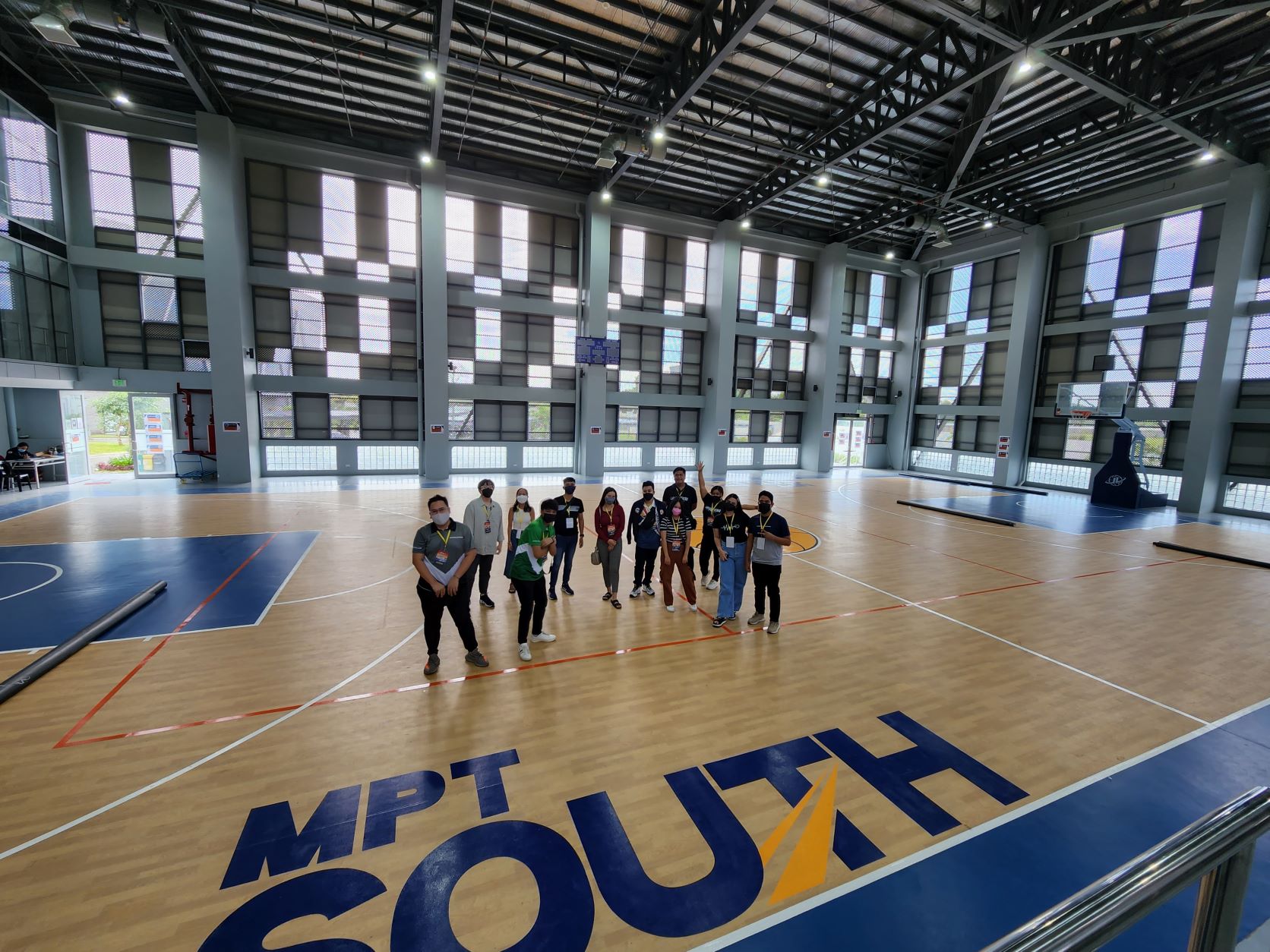 The group started the tour checking onto the sustainable headquarters of MPT South, the MPT South HUB, a LEED Gold certified, 4-storey building located in Imus, Cavite. They had a glimpse of its innovation and green technology: solar panel field, the building's biophilic design, a dedicated charging station for electric vehicles (EV), and its highly advanced traffic control room.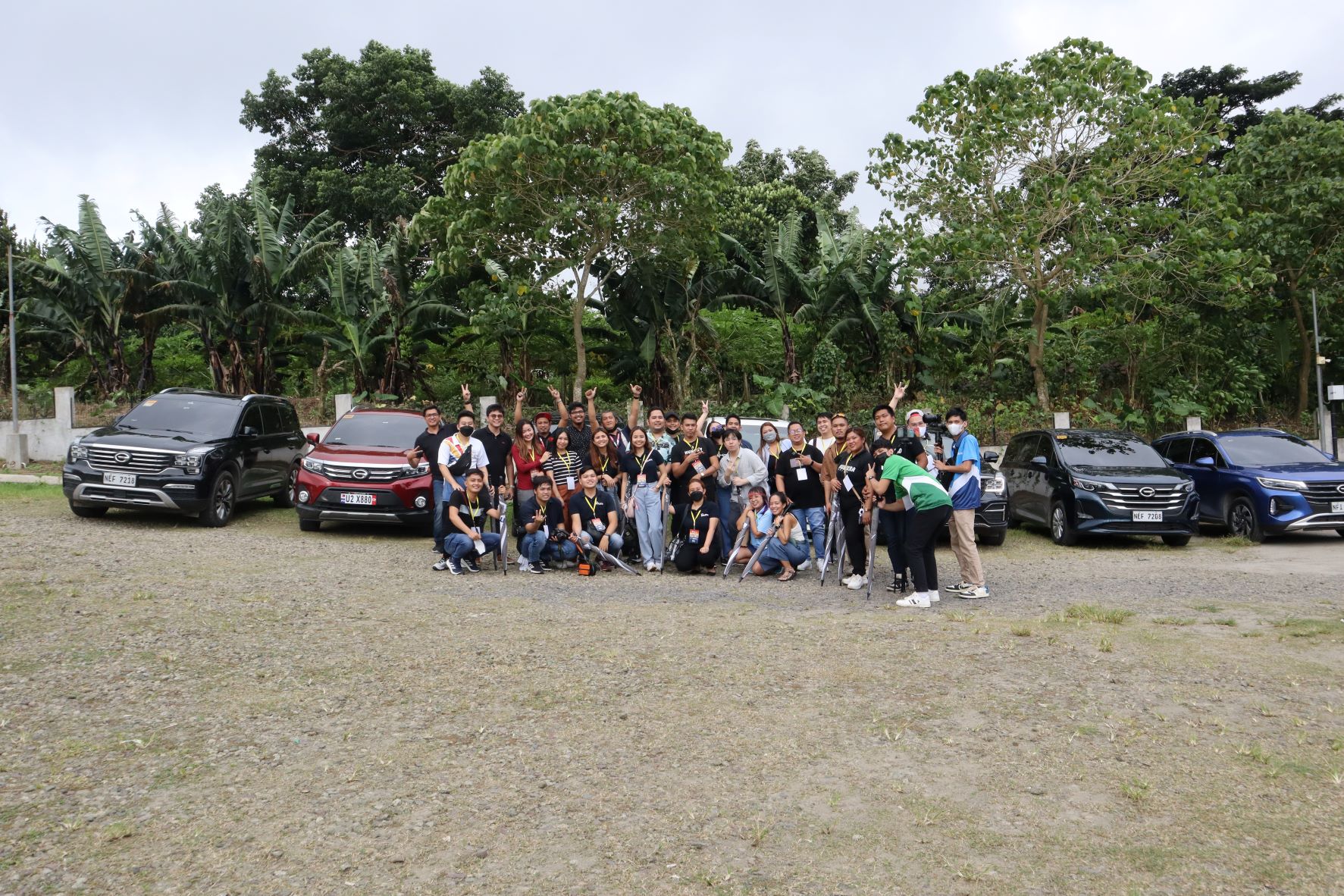 Taking the trip to the next level, the Ka-Biyaheros squad was boarded with the world-class and luxurious vehicles of GAC Motor Philippines ranging from SUVs and vans. It drove through the operational segments of CALAX heading towards Biyaheng South's itinerary in Cavite and Batangas.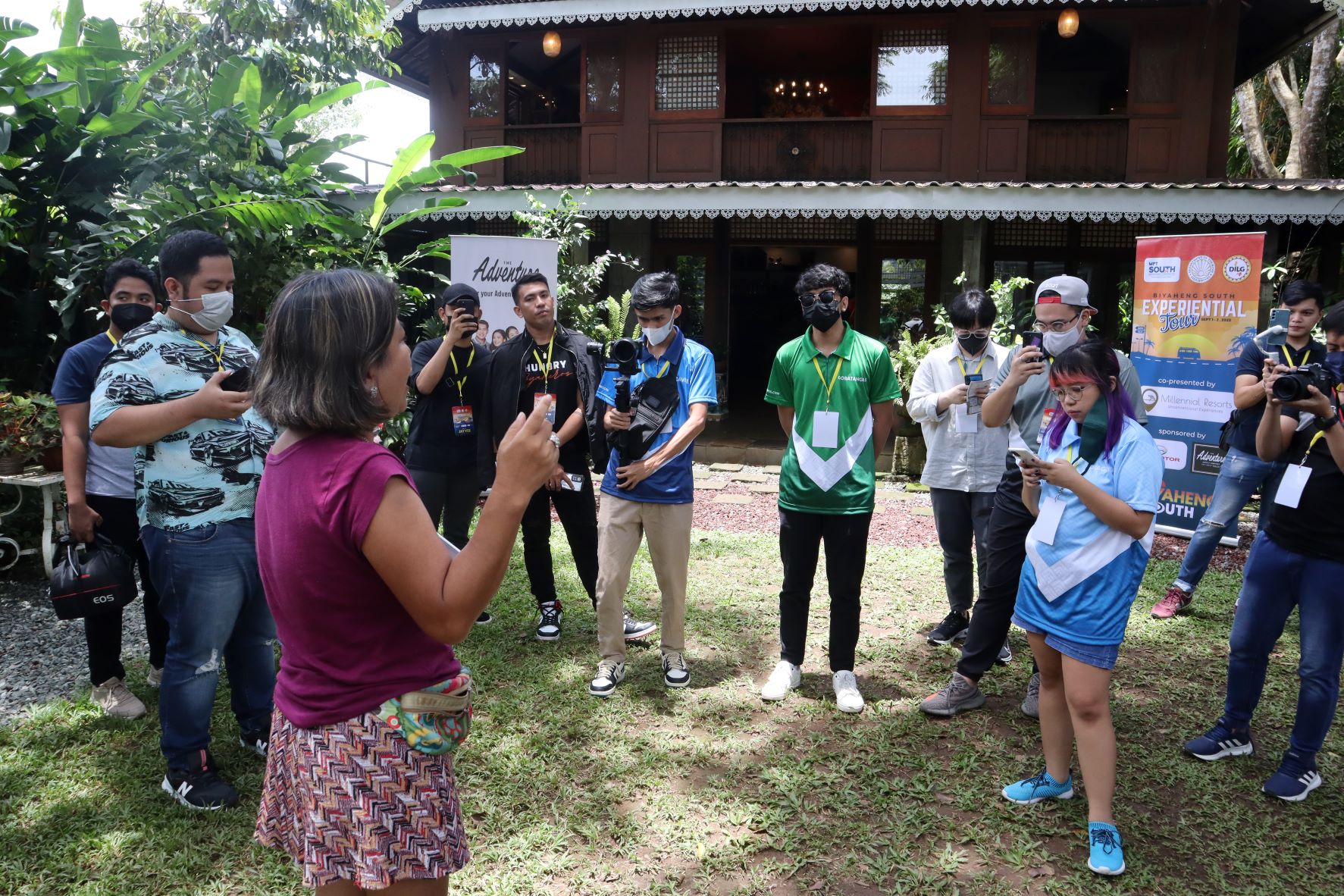 Cavite is home not only to historical sites but also to art galleries, museums, and even zoos. Biyaheng South took the team on a cultural trip and visited a secret garden place, Cordillera-inspired "Living Museum" in Silang, Cavite called Shambala Silang. The enchanting place let the Ka-Biyaheros experience nature, local art, and authentic Filipino cuisine altogether. The squad also looked into the major attractions of Yoki's Farm in Mendez, Cavite, a ten hectares farm, zoo, and a museum rolled into one, wherein they had a chance to be young again by interacting up-close with a variety of species from farm to exotic animals.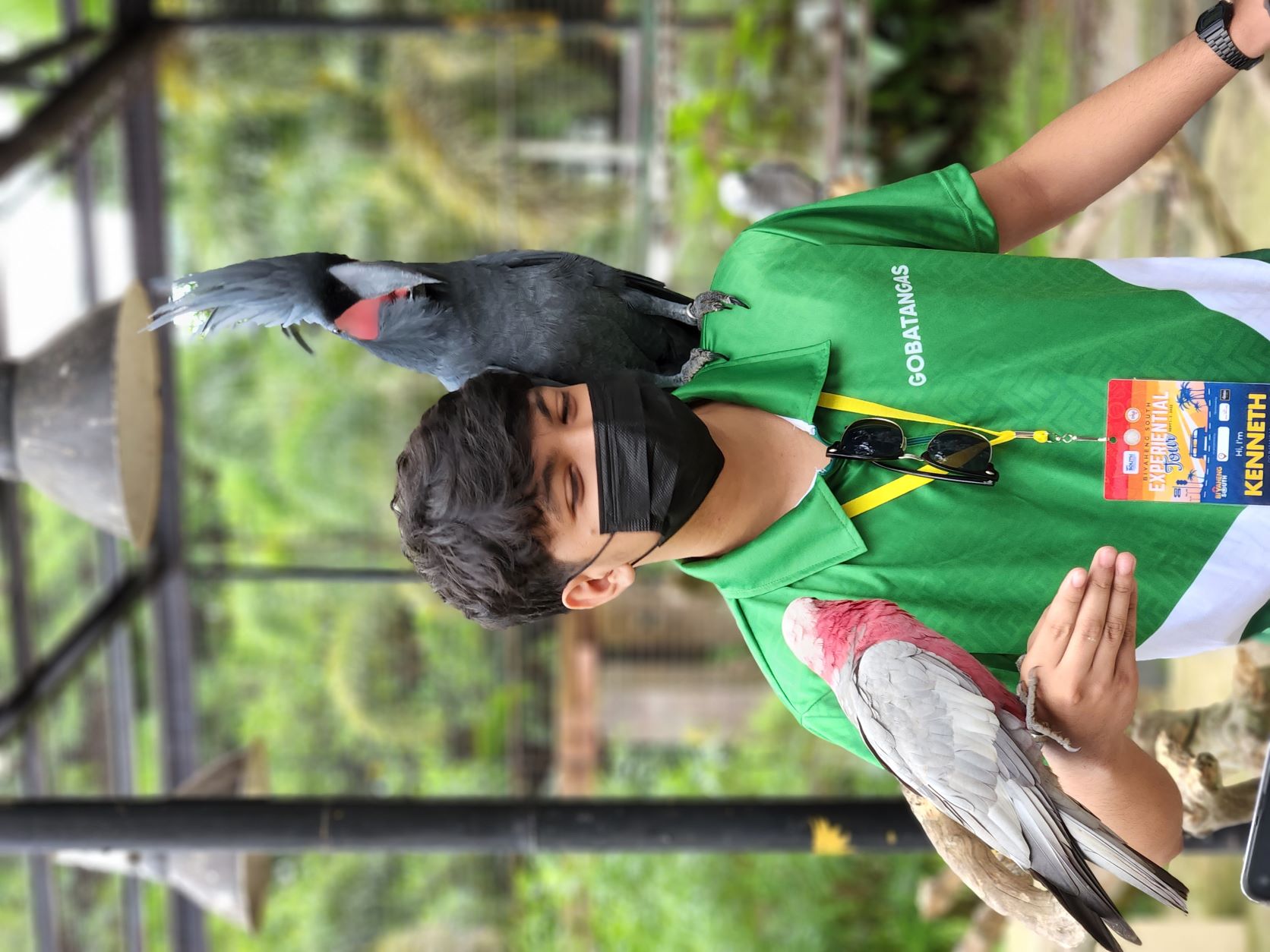 After exploring various art galleries and museums, Biyaheng South brings the trip to its 'exciting part'. Less than two hours ride from Cavite, the Ka-Biyaheros squad headed to Calatagan, Batangas- famous for scenic seaside tourist spots and idyllic beaches. The squad witnessed the beautiful golden sunset, overlooking the sea at Cape Santiago Lighthouse, which stands atop a cliff by the shore of Calatagan and is one of the oldest lighthouses in the country that is still operational. Just a few kilometers away, the whole team had an overnight stay in Crusoe Cabins at Calatagan South Beach (CaSoBe) by Millennial Resorts which allowed them to relax, refresh, and rejuvenate after a long day trip. Crusoe Cabins feature sustainable upcycled container vans transformed into innovative rooms that blend onto rustic seascape.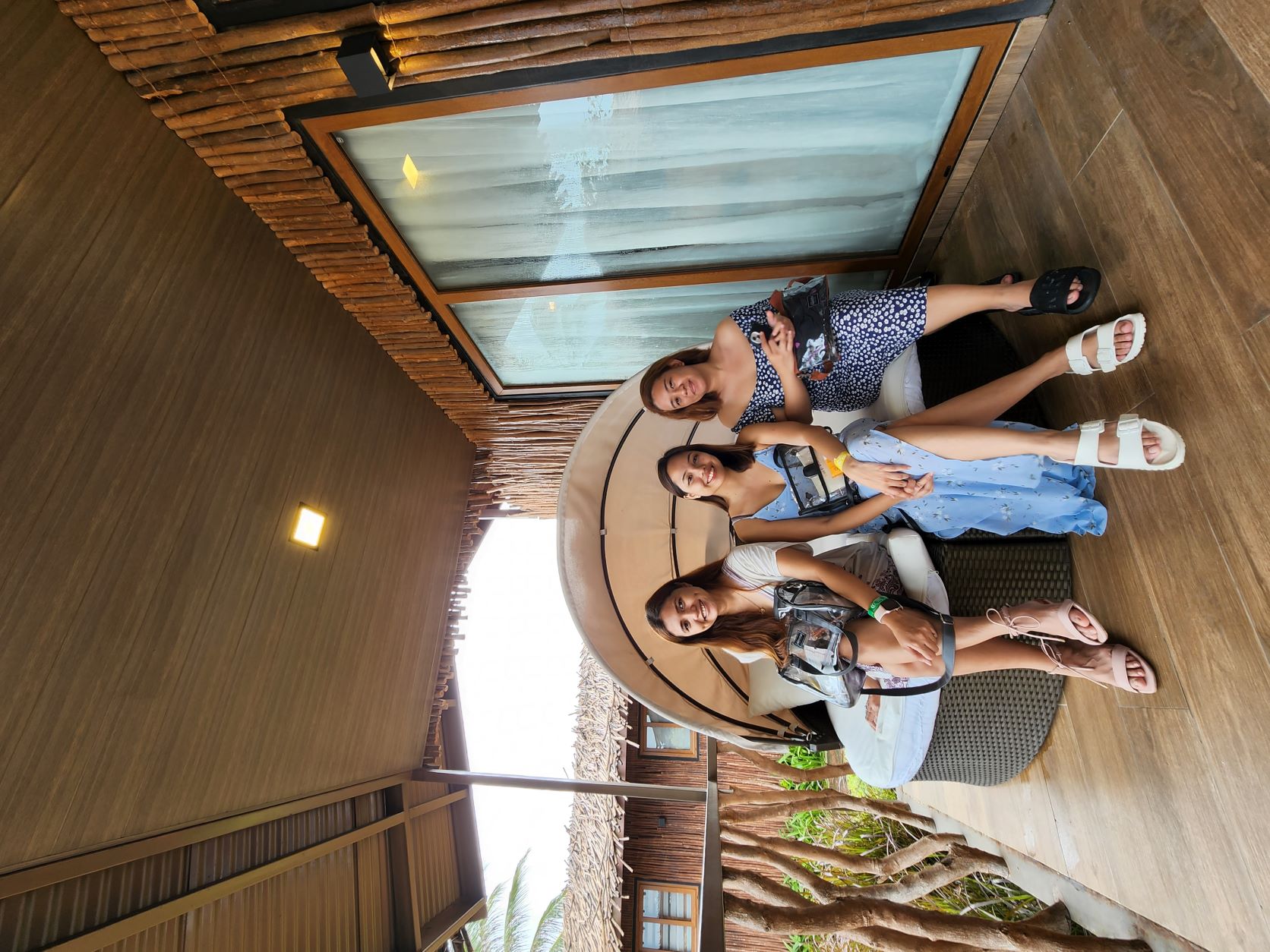 This year's Biyaheng South Experiential Tour ended the trip by participating in a Tai Chi Gong class and indulging the Ka-Biyaheros squad for an ecotherapy, healthy food preparation classes like juice making, in one of the "Most Relaxing Spas in Asia" named by CNN Go- the Nurture Wellness Village located in Tagaytay.
"We wanted to thank our partners, the Department of Tourism Region 4-A (DOT Calabarzon), the Department of Interior and Local Government Region 4-A (DILG 4-A), our co-presenter Millennial Resorts, and our sponsors GAC Motor and The Adventure for making this event possible. As we join the celebration of the National Tourism Month, MPT South is very hopeful for the fast recovery of the tourism sector in Region 4-A by providing accessible road and convenient travel to individuals, after lockdowns brought about by the pandemic," said Ms. Arlette Capristrano, Assistant Vice President for Communication and Stakeholder Management Division of MPT South.
"Cavite and Batangas are blessed to have many open-air, nature, arts, and culture-based tourism products that our domestic travelers would like to experience when traveling amid the pandemic. And best of all, these tourism destinations and attractions can be accessed quickly and conveniently from Metro Manila through land travel via the Cavite-Laguna Expressway (CALAX), which is the most ideal way to travel south. It is with the hope that the partnership forged between DOT IV - A and MPT South will promote a dynamic tourism service and enhance our economy through inclusive and sustainable development of tourism with the Biyaheng South Program," said Regional Director Marites Castro, Department of Tourism Calabarzon.
"By promoting domestic travel in Batangas through programs like Biyaheng South Experiential tour, Millennial Resorts and MPT South is helping the tourism industry recover from the challenges of the times," asserted Patrick C. Gregorio, Landco senior consultant for Hospitality and Tourism.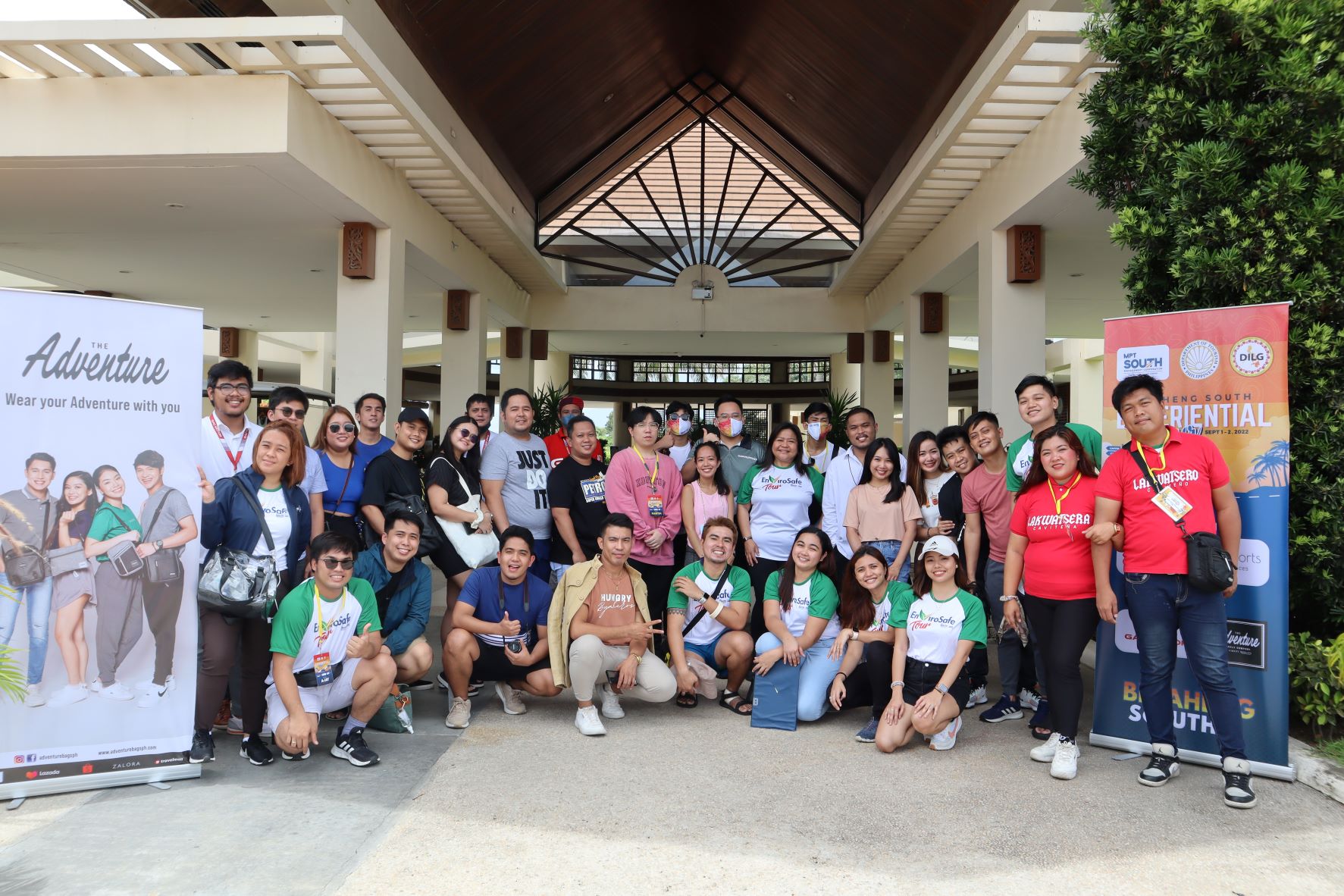 MPT South's "Biyaheng South" is an award-winning tourism program of the toll road company that has been active on social channels like Facebook and TikTok for promoting its toll road network Manila-Cavite Expressway (CAVITEX and CAVITEX C5 LINK) and Cavite-Laguna Expressway (CALAX) as a gateway towards the sensational sites and attractions in South. With over 20,000 combined followers for both digital platforms, Biyaheng South was able to generate more than 1 million views on TikTok and gain a lifetime reach of 430,000 on Facebook, increasing vehicle traffic count along its expressways and helping boost the economic growth of the provinces hampered by the pandemic.
MPT South is a subsidiary of Metro Pacific Tollways Corporation (MPTC), the toll road development arm of Metro Pacific Investments Corporation (MPIC). It is the biggest toll road builder and operator in the country. Aside from the CAVITEX and CALAX, MPTC's domestic portfolio includes the concessions for the North Luzon Expressway (NLEX), the NLEX Connector Road, the Subic-Clark-Tarlac Expressway (SCTEX), and the Cebu-Cordova Link Expressway (CCLEX) in Cebu.
For inquiries about this press release please email us at:
corpcomm@mptsouth.com