MPT South Launches 'Bayani Ka' Activity Book
Metro Pacific Tollways South (MPT South), a subsidiary of Metro Pacific Tollways Corporation (MPTC), the toll road development arm of Metro Pacific Investments Corporation (MPIC), took a step further in becoming a champion of road safety amongst children through launch of Bayani Ka activity book.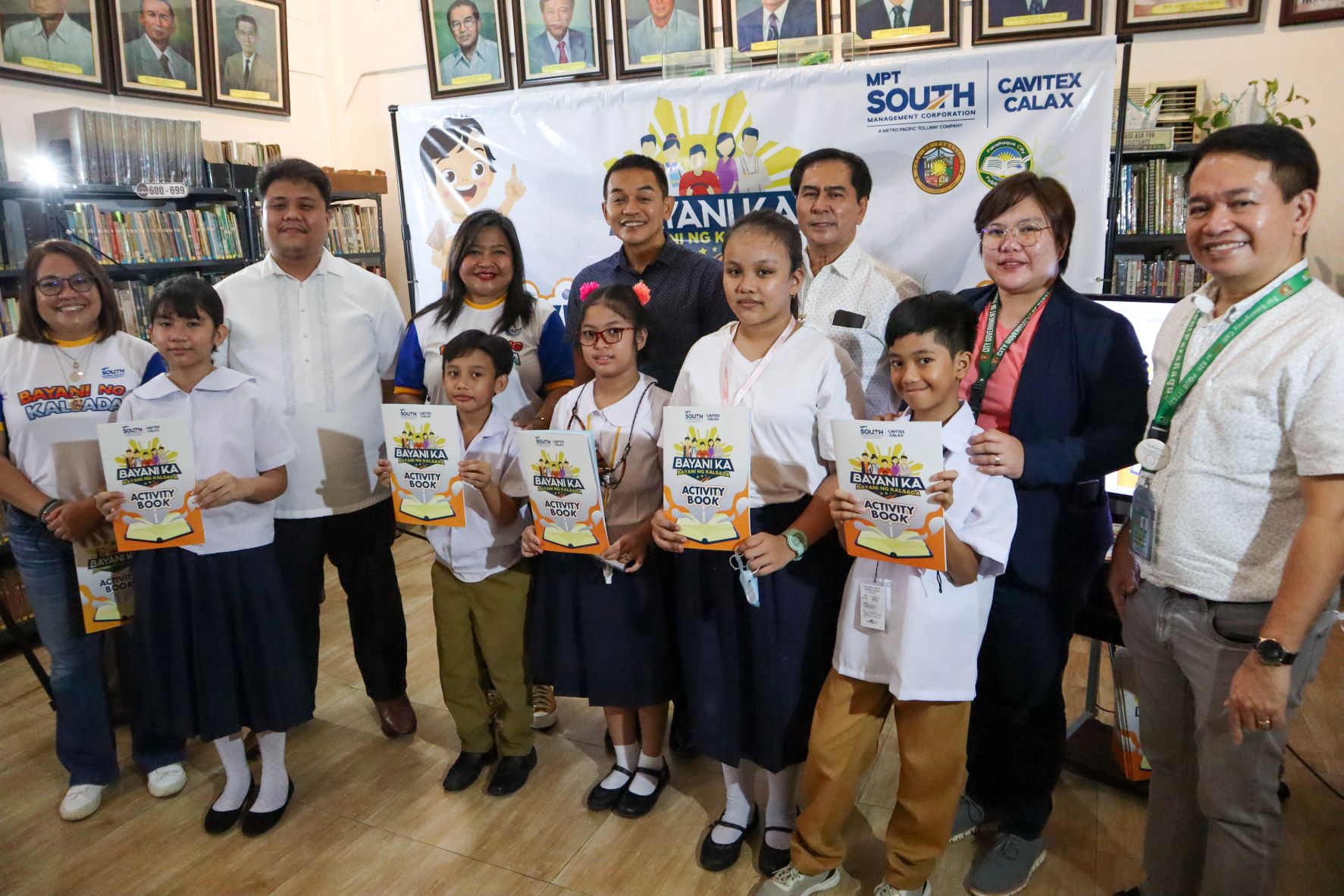 The "Bayani Ka" activity book is a comic-inspired interactive book for kids that aims to instill in children knowledge of road signages and get them familiar with safety features of the roads, especially on the expressways. It also has exciting quizzes, coloring pages, word searches, and other activities that will help boost their developmental skills. The activity book will be distributed to different elementary schools, DSWD children's centers and shelters for vulnerable youth, and public libraries in the host communities of MPT South in Metro Manila, Cavite, and Laguna.
At the book launch held September 29, 2022, at the Paranaque City Library, MPT South introduced 'Cavi'- the 7-year-old grade school student and main character of the book who learned road safety practices in the story and going as far as sharing it to his friends in school, thus equipping them tools on how to better navigate the roads.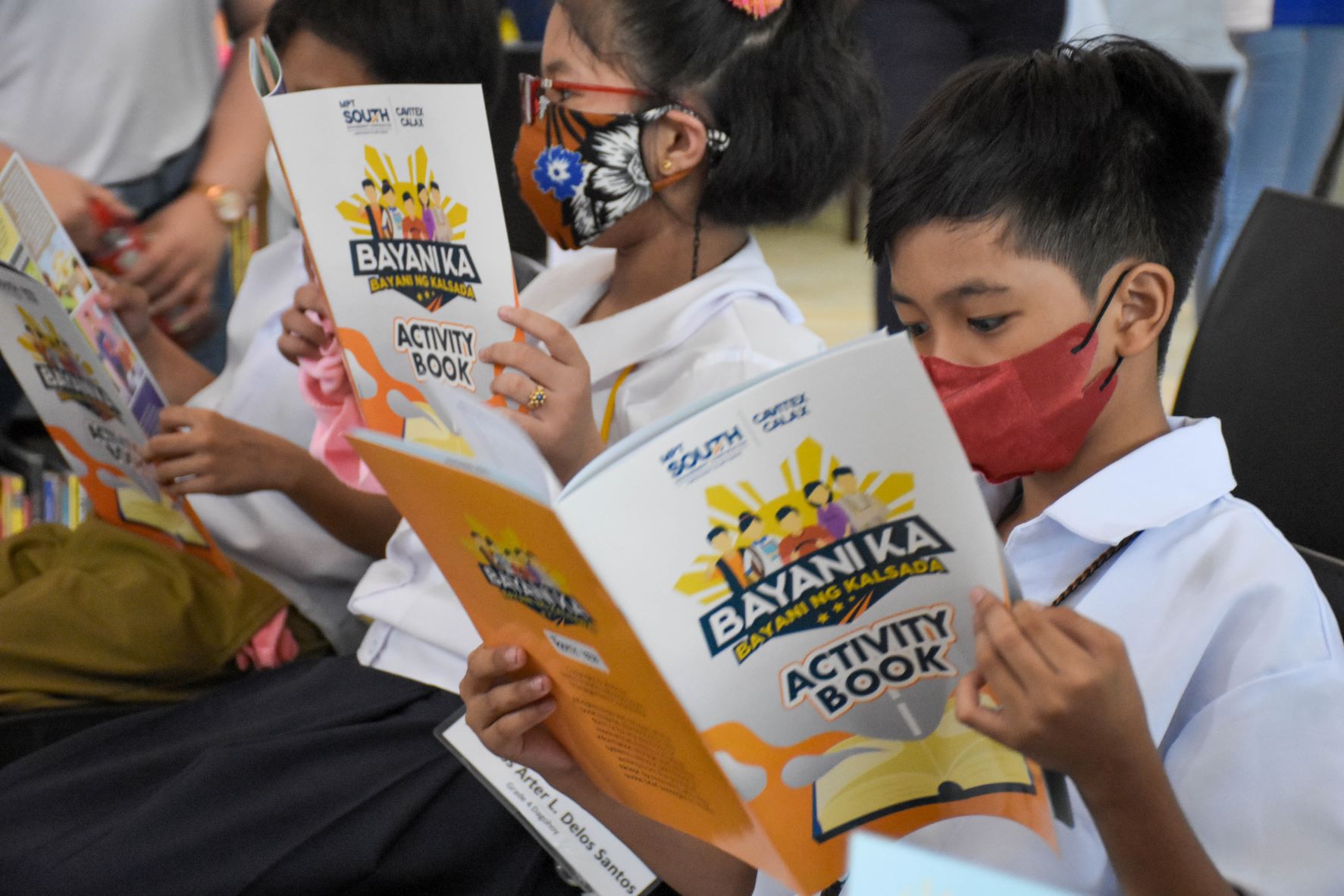 The event was graced by the Paranaque City Mayor Hon. Eric Olivares, representatives of Vice Mayor Joan Villafuerte, representatives of Paranaque City 1st District Representative Edwin Olivarez, Department of Education (DepEd) Youth Formation Division OIC-Chief Rovin James Canja, ImagineLaw's Road Safety Project Manager Atty. Daphne Marcelo.
"MPT South will continue to work to improve road safety and safe journey of children who have a higher risk to road traffic injuries, especially now that children have begun face-to-face classes after a 2-year lockdown. This book is also a testament of our commitment in MPTC's support to UNICEF's joint effort in Child Road Safety will contribute to the achievement of Sustainable Development Goals 3.6 to halve the number of global deaths and injuries from road traffic incidents, and 11.2 to provide access to sustainable transportation systems for all, improving road safety and public transport, with special attention to the needs of vulnerable populations, including children." said Ms. Arlette Capistrano, MPT South Assistant Vice President for Communication and Stakeholder Management, during her speech.
"We are grateful to the management of CAVITEX for being one with us in championing the welfare of our children, through their Bayani Ka Activity book. Let me assure everyone that Parañaque City under my leadership will continue to support all efforts in educating our young ones, as well as in creating and maintaining more secured and safer access, roads, and thoroughfares for them", said Paranaque City Mayor, Hon. Eric L. Olivares.
MPTC is the biggest toll road builder and operator in the country. MPTC's domestic portfolio includes the concessions for the Manila-Cavite Expressway (CAVITEX), the CAVITEX C5 link, the Cavite-Laguna Expressway (CALAX), the North Luzon Expressway (NLEbX), the NLEX Connector Road, the Subic-Clark-Tarlac Expressway (SCTEX), and the Cebu-Cordova Link Expressway (CCLEX) in Cebu.
For inquiries about this press release please email us at:
corpcomm@mptsouth.com