MPT South, PAWS Ink Partnership for Love Pets, Save Lives
Metro Pacific Tollways South (MPT South), a subsidiary of Metro Pacific Tollways Corporation (MPTC), the toll road development arm of Metro Pacific Investment Corporation (MPIC), signed a Memorandum of Understanding (MoU) with the Philippine Animal Welfare Society (PAWS) to address cases of stray animals wandering the busy roads of the Manila-Cavite Toll Expressway (CAVITEX), CAVITEX C5 Link, and the Cavite-Laguna Expressway (CALAX).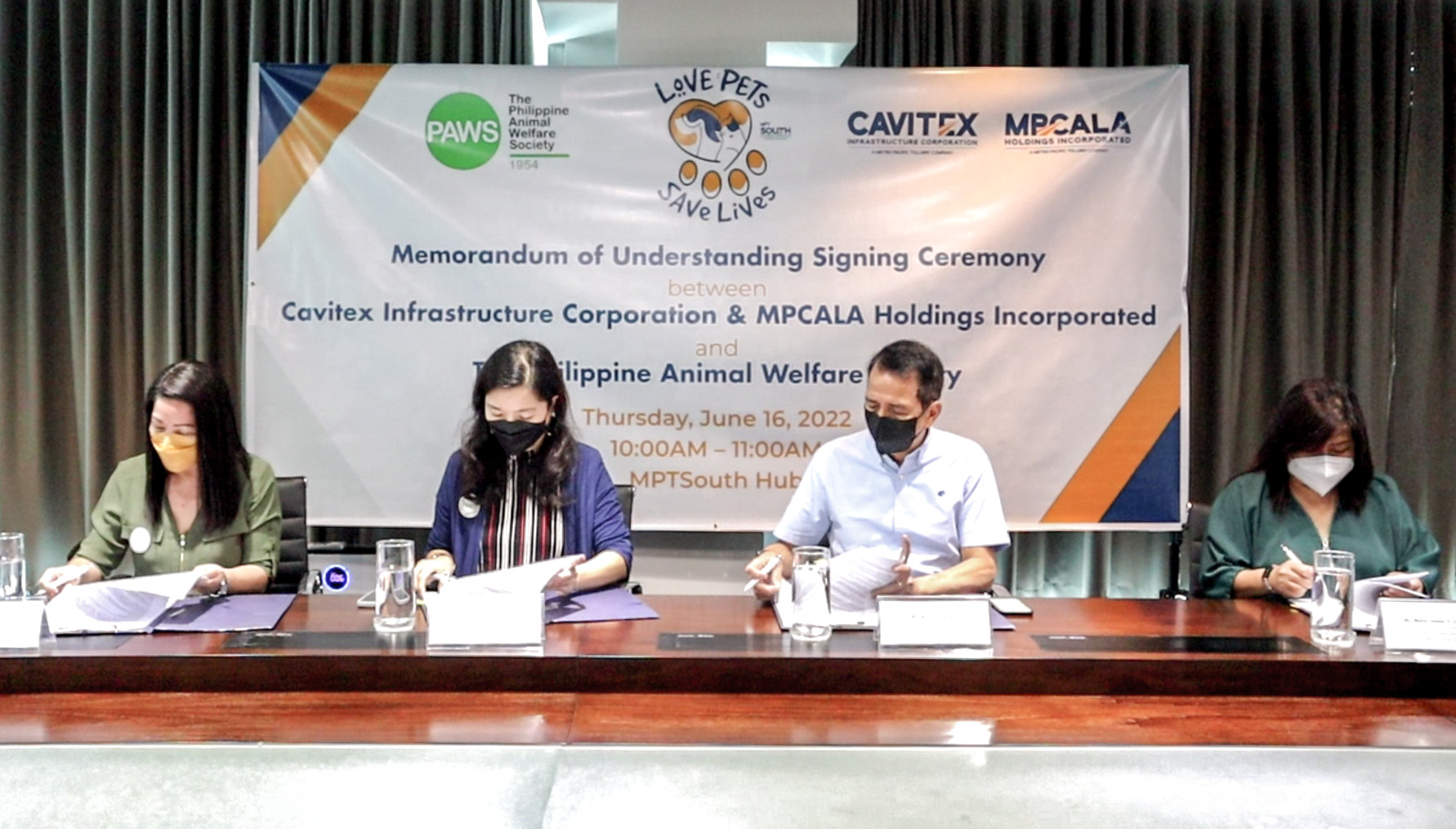 Under the MoU, MPT South and PAWS will be working to implement a corporate social responsibility (CSR) program called "Love Pets, Save Lives". It will conduct responsible pet ownership seminars, free spaying and neutering (Kapon) procedures, and provide free vitamins for cats and dogs of the indigent pet owners in the communities of MPT South.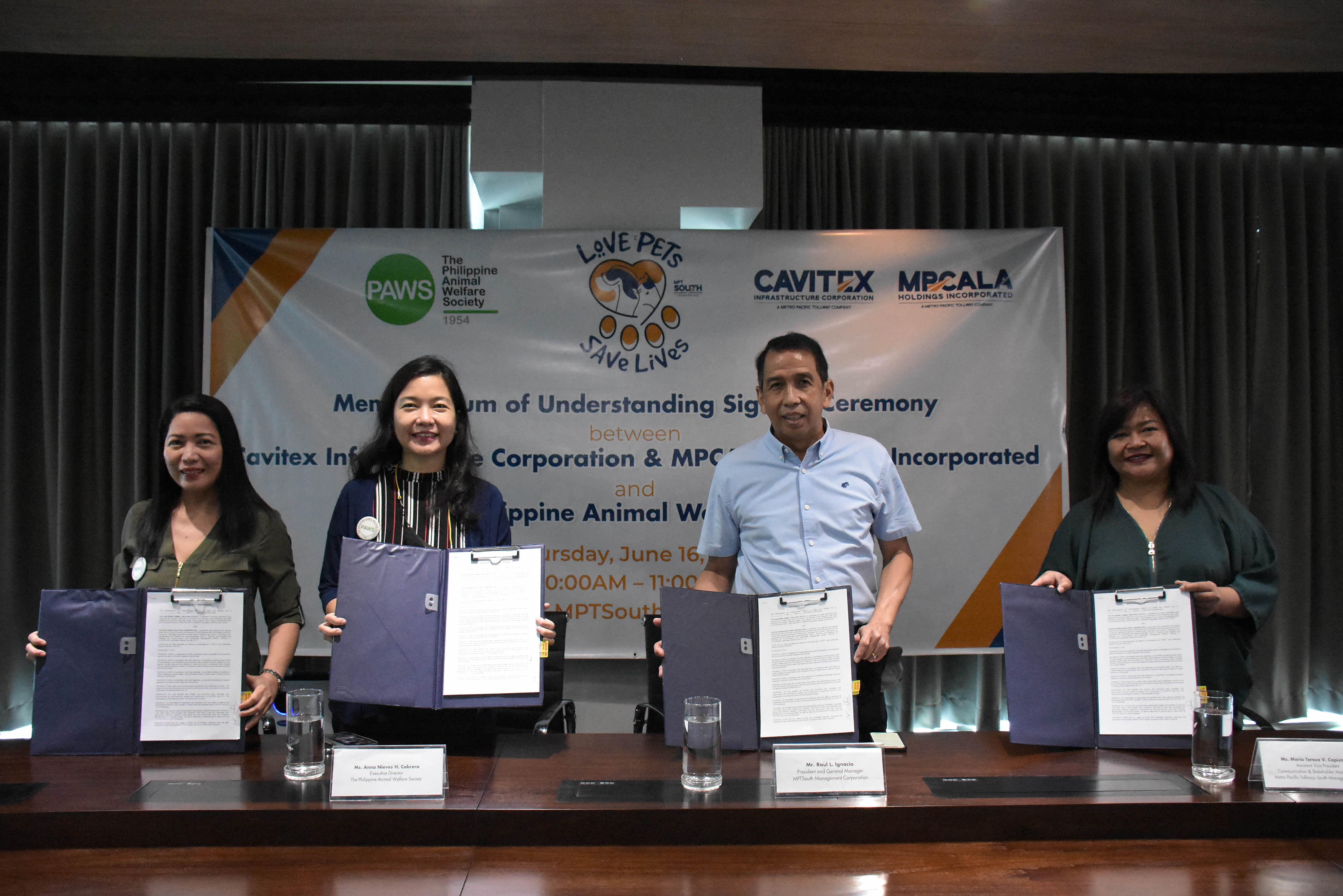 "This is a milestone for MPT South in addressing and providing a more sustainable and humane solution to the issue of stray animals inside our expressways. As we collaborate with the Philippine Animal Welfare Society (PAWS), we aim to resolve this by providing responsible pet ownership seminars and providing free spay and neuter services," said Mr. Raul L. Ignacio, President and General Manager of MPT South.
"We, at the Philippine Animal Welfare Society (PAWS), are honored to be partners of MPT South for its "Love Pets, Save Lives" program. It is the first of its kind for an expressway developer to launch an animal welfare program. This, in itself, breaks barriers and gives hope for an organization like PAWS – that more and more companies are seeing the wisdom of a PREVENTIVE approach to the stray problem," said Ms. Anna Cabrera, Executive Director of PAWS.
The joint undertaking "Love Pets, Save Lives" is set to kick off at Don Galo Sports Complex later this week in Paranaque City in partnership with the local government units (LGUs) of Barangay Don Galo and Barangay La Huerta.
PAWS is a registered non-profit, volunteer-based organization dedicated to protecting and promoting the humane treatment of all animals. It believes that providing free or affordable Kapon for pets is the long-term and sustainable solution to pet homelessness.
Aside from CAVITEX, CAVITEX C5 Link, and CALAX, MPTC also holds concession rights for North Luzon Expressway (NLEX), the Subic-Clark Tarlac Expressway (SCTEX), the NLEX Connector Road, and the Cebu-Cordova Link Expressway (CCLEX) in Cebu.
For inquiries about this press release please email us at:
corpcomm@mptsouth.com