MPT SOUTH Receives Prestigious LEED Gold Certification
Metro Pacific Tollways South Management Corporation (MPT South), subsidiary of Metro Pacific Tollways Corporation (MPTC), the toll road development arm of Metro Pacific Investments Corporation (MPIC), has been awarded a LEED Gold Certification for its headquarters, MPT South Hub.
LEED, or Leadership in Energy & Environmental Design, is a globally recognized symbol of excellence in green building. LEED certification ensures electricity cost savings, lower carbon emissions and healthier environments where people live, work, learn, play, and worship.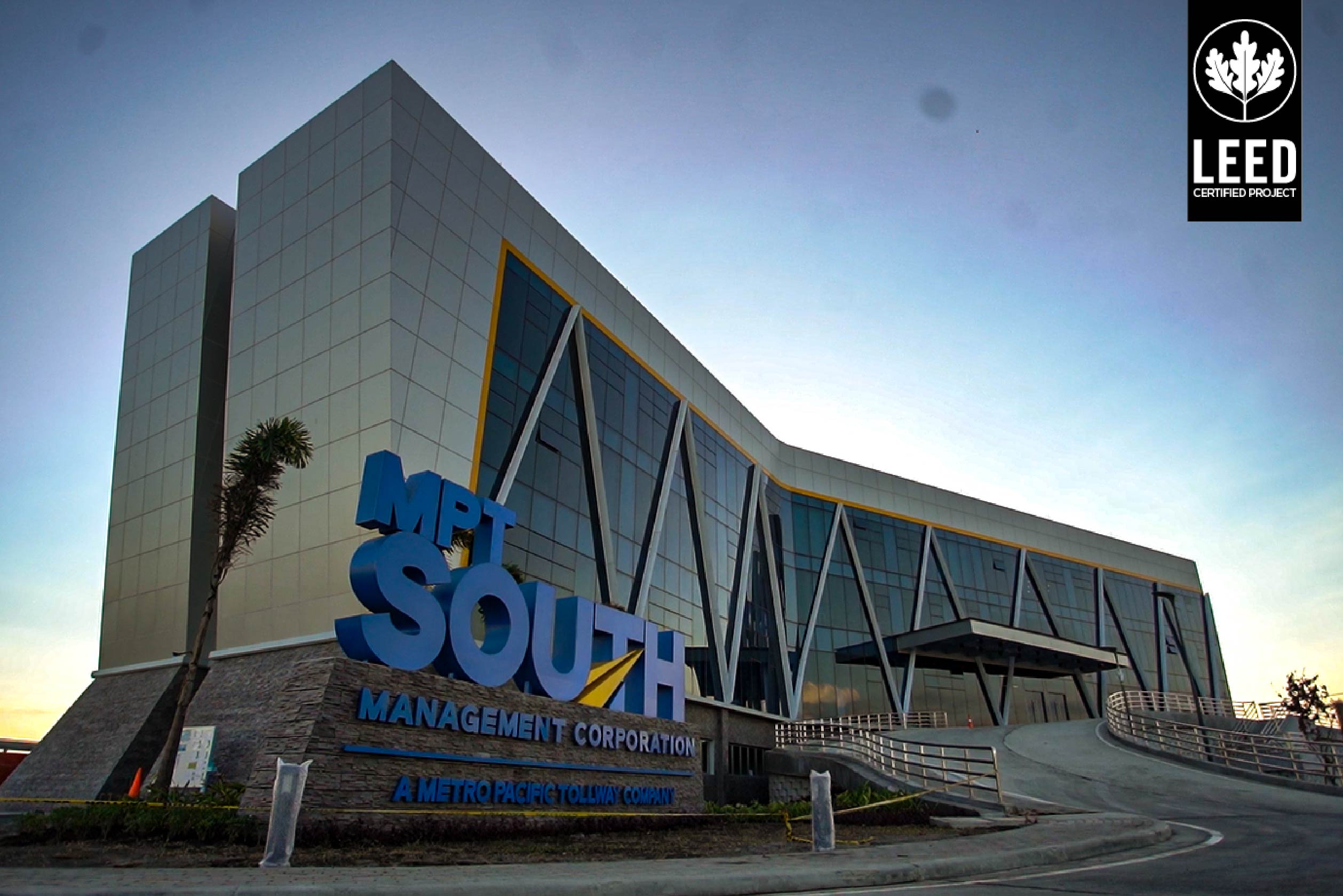 MPT South Hub achieved a LEED Gold Certification as it excelled in using sustainability practices in the way that it was designed and constructed, garnering a score of 66 points. It sits in a 5,237 sqm, four-story building located in Imus, Cavite. It has a biophilic design with a full view of the outside surroundings and natural daylight and ventilation. The HUB consumes at least 40% less indoor water with the use of modern water-efficient fixtures and 50% less outdoor water through rainwater harvesting. The building also has an EV charging station for the company's e-vehicles, as it plans to convert its fleet to EVs as its vehicles reach attrition. It is also the very first MPTC infrastructure that acquired LEED certification. 
The certification was awarded to MPT South by Green Business Certification Inc. (GBCI), USGBC's unit that administers LEED, from technical review, verification, and certification in a virtual ceremony. The certification was received by MPIC Chairman and President, Manny V. Pangilinan, MPTC President and CEO Rodrigo E. Franco, MPTC Chief Finance Officer and Senior Executive Sponsor, Mr. Christopher C. Lizo, and MPT South President and General Manager, Mr. Roberto V. Bontia and First Vice President for Tollway Development and Engineering, Arturo H. Monge.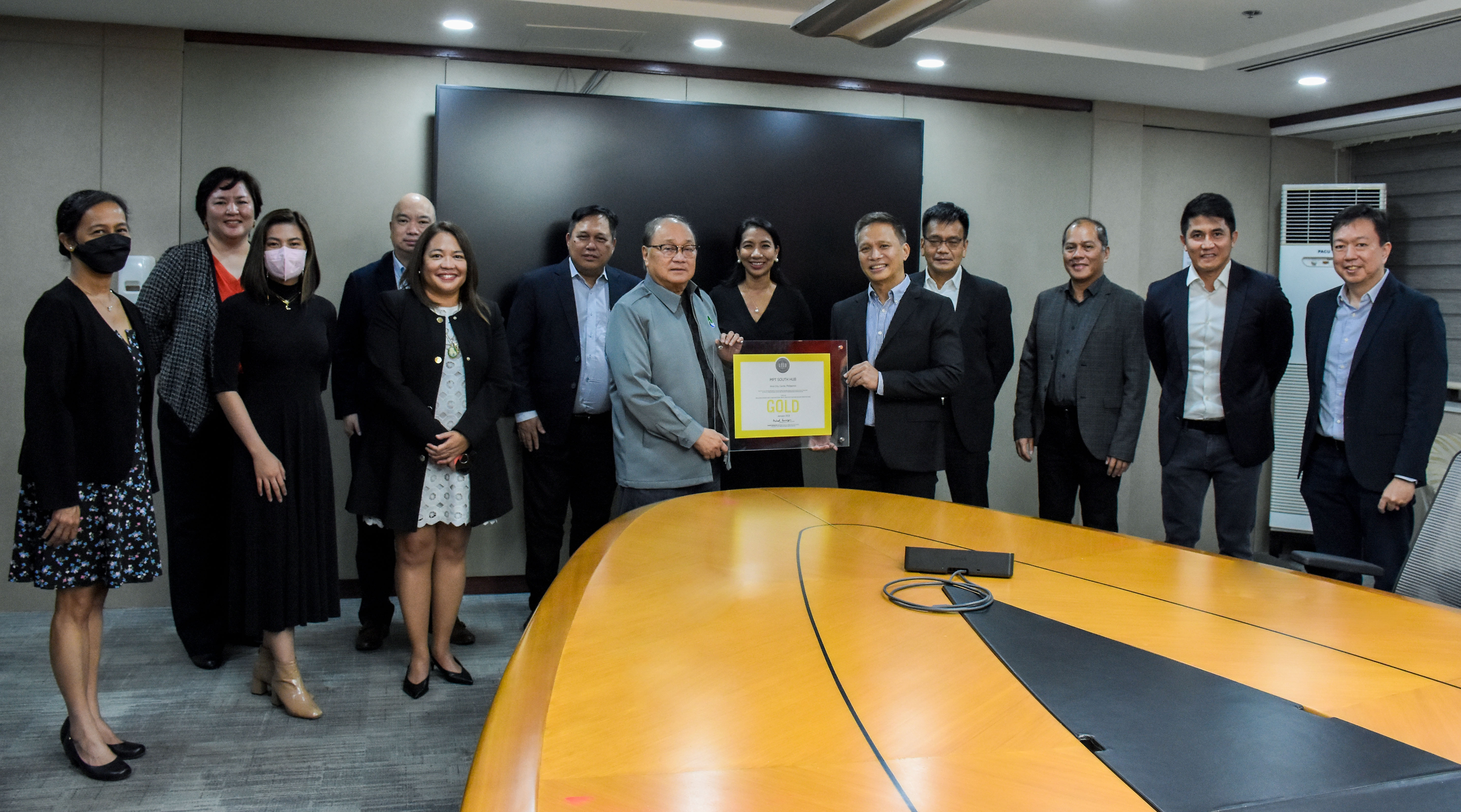 "MPTC is committed to advancing sustainability. We are extremely honored to have one of our facilities certified by a world-renowned body as a green building. This inspires us to continue the implementation of our infrastructure projects with the least disruption to the communities and the environment," said Rodrigo E. Franco, MPTC President, and Chief Executive Officer.
Also, through MPT South, MPTC has repeatedly proven its expertise in building sustainable infrastructure. "It already began integrating energy-efficient and resource-saving technologies while maintaining the high standard of road safety features along CALAX. Existing toll plazas of the operational sections of CALAX were equipped with rooftop solar panels that power its own operations. Roadway lighting systems use LED fixtures, thereby improving energy efficiency, said Christopher C. Lizo, MPTC CFO and executive sponsor for sustainability"
"The hub exemplifies our commitment to building sustainable infrastructure in alignment with MPTC and MPIC sustainability efforts guided by the United Nation's Sustainability Goal target of upgrading all industries and infrastructure for sustainability. "said MPT South President and General Manager, Mr. Roberto V. Bontia.
MPIC Chairman and President, Mr. Manny V. Pangilinan, congratulated MPTC for its achievement.

"Attaining a LEED Gold Certification for MPT South Hub is no easy feat, and so for that I would like to extend my congratulations to our MPTC team. It is a testament as to how serious our organization is in integrating sustainability in the way we build and operate our businesses, in hope of safeguarding a resilient and sustainable future for generations to come." said Manny V. Pangilinan.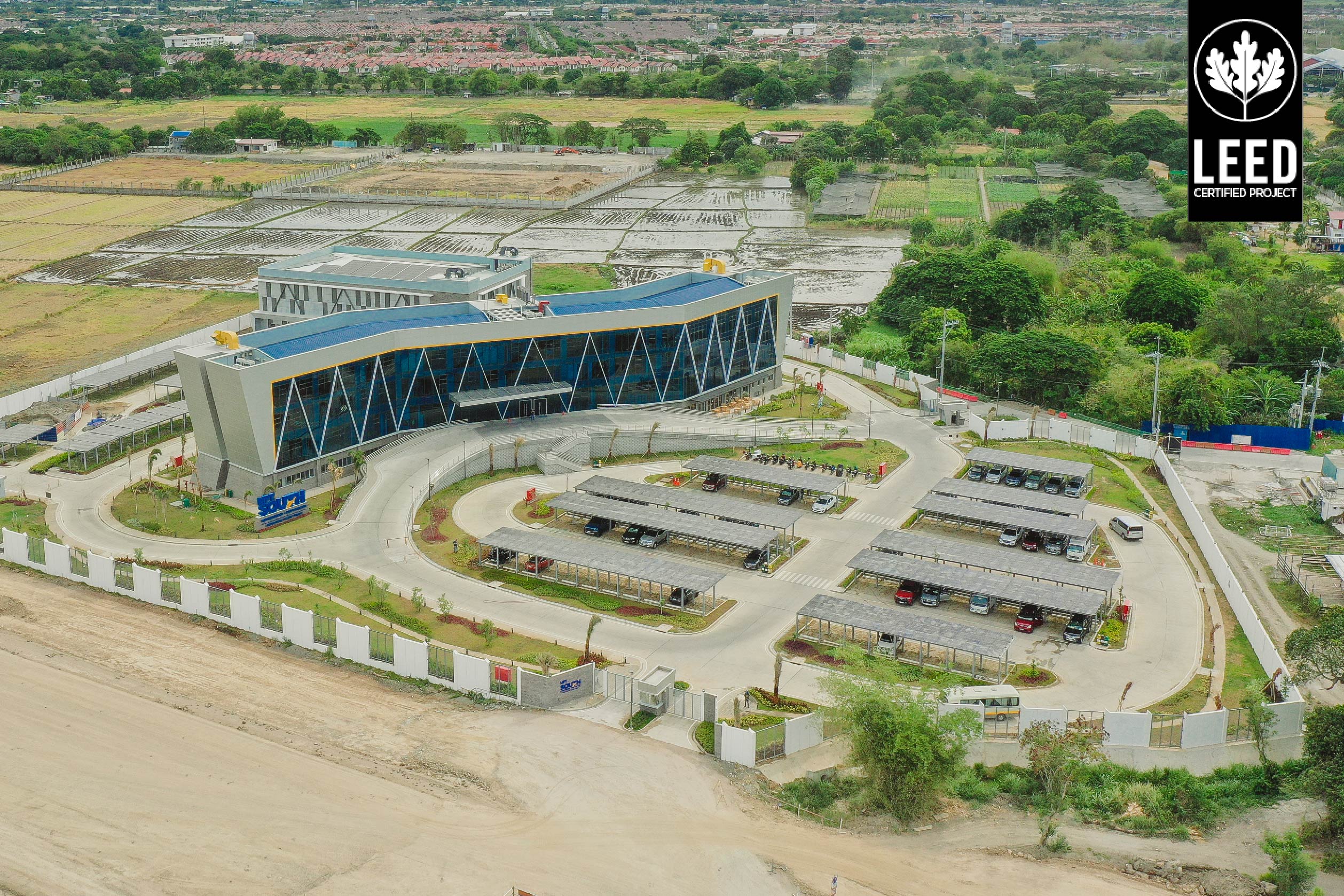 Gopalakrishnan Padmanabhan, Managing Director - Southeast Asia and the Middle East, GBCI India, said, "I would like to congratulate MPTC on achieving a LEED Gold Certification. LEED is the foremost framework for creating healthy, resilient, and sustainable buildings. It plays a pivotal role in laying the foundation for new buildings in the design phase by providing guidance that connects design principles to corresponding sustainable outcomes. It also helps existing buildings become more efficient and sustainable by suggesting strategic retrofits that lower the emission levels of these structures. At GBCI, we believe, sustainability must be at the heart of every business strategy and all initiatives must be implemented to achieve the greatest positive impact for our members and for our future generation. This certification highlights MPTC's commitment to better the lives of its employees as well as build a sustainable future for generations to come."
Just last year, the tollway company entered partnership with United States Agency for International Development (USAID), through its Sustainable Interventions for Biodiversity, Oceans, and Landscapes (SIBOL) program, to further strengthen its sustainability effort in converting CALAX into a 'green highway'.
Aside from CALAX and CAVITEX, other concessions held by MPTC are the North Luzon Expressway (NLEX), the Subic-Clark Tarlac Expressway (SCTEX), the NLEX Connector Road, and the Cebu-Cordova Link Expressway (CCLEX) in Cebu.
For inquiries about this press release please email us at:
corpcomm@mptsouth.com