New CALAX Interchange to Open this 2nd Half of 2022
The Cavite-Laguna Expressway (CALAX) is set to make a major milestone this 2022, as it eyes the operationalization of its upcoming interchange -Silang (Aguinaldo) Interchange in the latter part of the year. This will extend CALAX' operational sections from Mamplasan, Laguna, to Aguinaldo Highway in Silang, Cavite.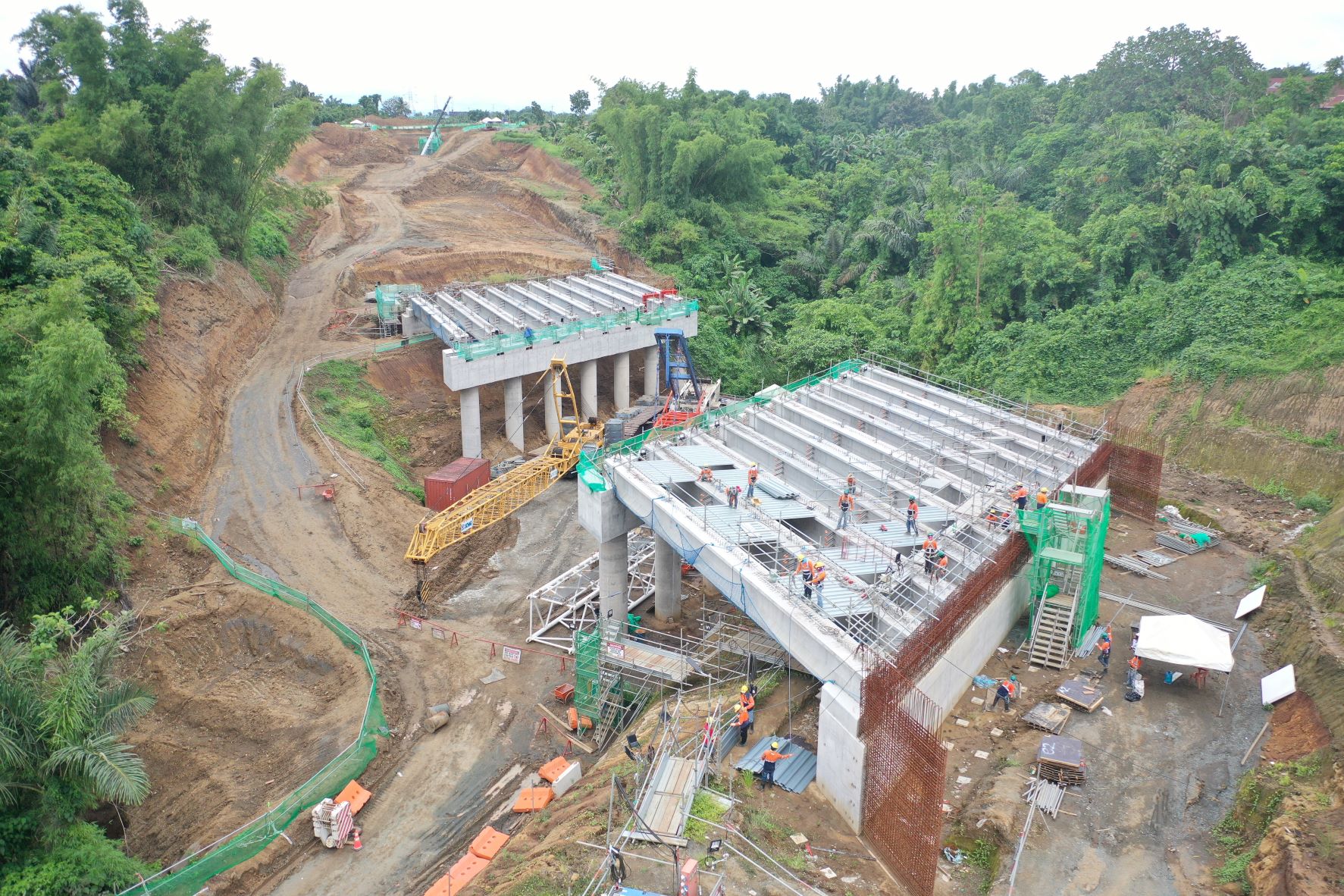 As of today, the 3.9-kilometer 2x2 lane CALAX subsection reaches 56% of completion. Part of the ongoing works includes drainage and bridge constructions, excavation and roadway earthworks, and installation of fence and coco net.
"The Silang (Aguinaldo) Interchange will help decongest the busiest highway in the province of Cavite — the 41-kilometer Emilio Aguinaldo Highway. Motorists from Manila going to the famous tourist destinations of Silang and Tagaytay, Cavite will surely benefit from this upcoming project as it offers convenience and shorter travel time.," said Mr. Raul L. Ignacio, President and General Manager of MPCALA Holdings Incorporation (MHI).
Once operational, the Silang Aguinaldo Interchange, aside from the Santa Rosa-Tagaytay Road Interchange, will be a convenient alternative exit of CALAX for motorists coming from Metro Manila going to the country's second summer capital, Tagaytay City. The interchange is 16 kilometers away from the city proper of Tagaytay via Aguinaldo Highway, and the travel time is around 20 minutes only.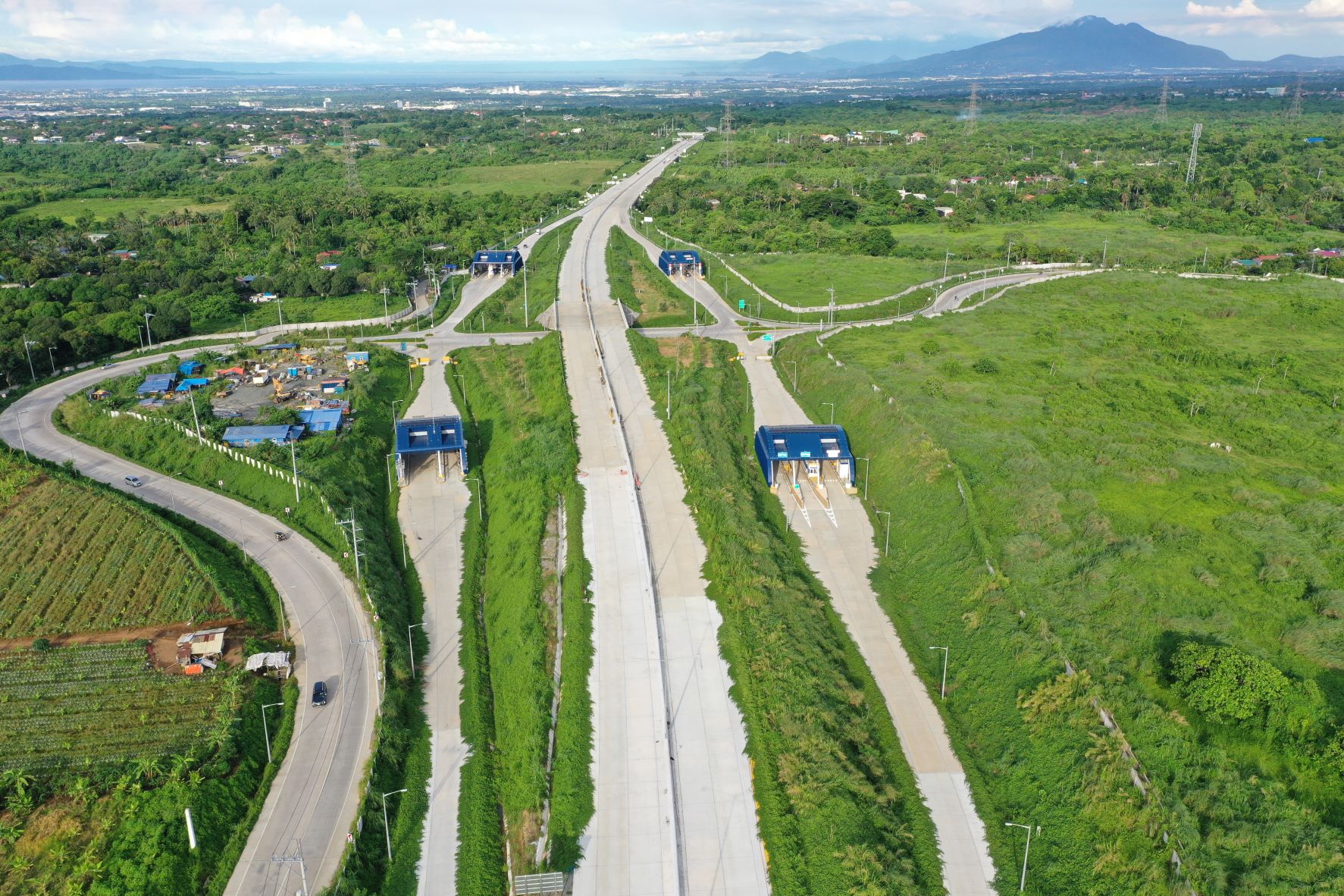 Other interchanges of CALAX namely Open Canal, Governor's Drive, and Kawit, are targeted to be completed by 2023. Currently, CALAX's operational segment spans 14.24-kilometer with interchanges at Greenfield-Mamplasan, Laguna Technopark, Laguna Boulevard, Santa Rosa-Tagaytay, and Silang East. Upon completion of the entire CALAX project, it will connect to the Manila-Cavite Expressway (CAVITEX) in Kawit, Cavite.
CALAX is a 45-kilometer expressway, Public-Private Partnership (PPP) with the Department of Public Works and Highways (DPWH) as implementing agency, and with private proponent MPCALA Holdings Inc. (MHI), a subsidiary of Metro Pacific Tollways Corporation (MPTC), the toll road development arm of Metro Pacific Investment Corporation (MPIC).
MPTC is the biggest toll road developer and operator in the Philippines. Aside from CALAX and CAVITEX, MPTC also holds the concession rights for North Luzon Expressway (NLEX), NLEX Connector Road, Subic-Clark-Tarlac Expressway (SCTEX), and Cebu-Cordova Link Expressway (CCLEX) in Cebu.
For inquiries about this press release please email us at:
corpcomm@mptsouth.com