CALAX Supports 2023 Silang Festival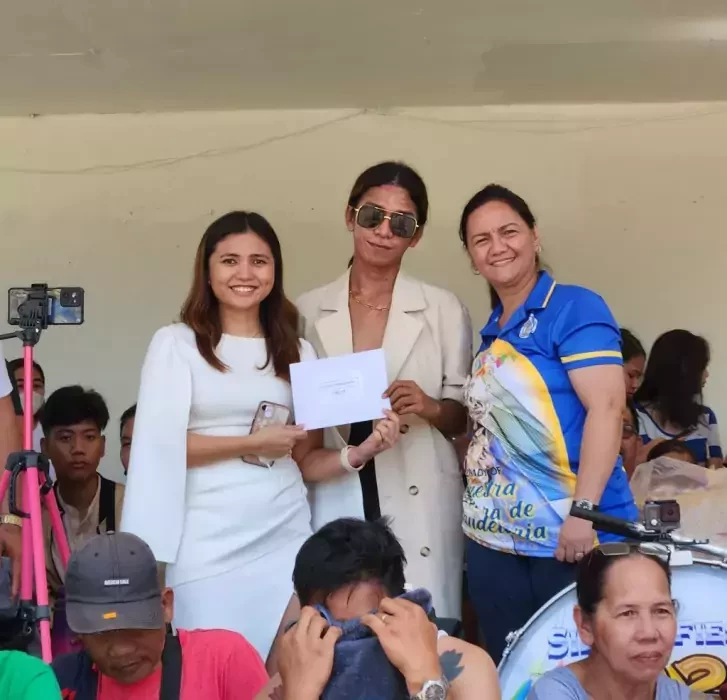 MPCALA Holdings Inc. (MHI), a subsidiary of Metro Pacific Tollways Corporation (MPTC), the concession holder for the Cavite-Laguna Expressway (CALAX), has partnered with the local government of the Municipality of Silang, Cavite to support this year's celebration of the town's fiesta.
Silang residents and tourists commemorate the 428th Feast of Nuestra Señora de Candelaria with fun and exciting activities like fireworks display, online raffle, 'Beki' boxing competition, palarong Pinoy, pageantry, tree planting, float parade, street dancing, and music festival featuring local and big artists such as Side A, and Mayonnaise.
MHI sponsored hydration to a thousand event attendees and cash prizes to the winners of competitions, particularly on the Grand Float Parade and the to the crowned 'Binibining Silang', who also holds the title of the 'Binibining CALAX-Silang'.
At the festival, residents were also able to avail the installation of free Easytrip RFID, RFID replacement, and RFID check-up on-ground at the designated Easytrip RFID booth.
"We are very thankful for the utmost support of the management of MPCALA Holdings Inc. and to the whole MPTC in supporting this festival and by making our town accessible thru CALAX, which increase tourism, brought new businesses, and generated more jobs to our town," said Silang Mayor Atty. Kevin Anarna.
The Municipality of Silang, Cavite has been known as the "center" of ornamental plants for the past two years of the pandemic, thanks to its fertile soils, abundant water sources, and good weather conditions. Besides, Silang is seen to become a go-to place for healthy food and coffee lovers as more farm-to-table restaurants and instagrammable cafes are rising rapidly.
"Silang can always count on MPCALA's support, especially on promoting sustainable tourism in the town. With our tourism page "Biyaheng South", we hope to continue working hand-in-hand with the Silang LGU in introducing the town's growing tourist businesses to more travelers and increasing tourist arrivals via CALAX," said Ms. Arlette Capistrano, Assistant Vice President for Communication and Stakeholder Management of MPCALA Holdings Inc.
MHI's "Biyaheng South" is an award-winning tourism program of the toll road company that has been active on social channels like Facebook and TikTok for promoting its toll road network Manila-Cavite Expressway (CAVITEX and CAVITEX C5 LINK) and CALAX as a gateway towards the sensational sites and attractions in South.
Currently, CALAX's operational segment extends from SLEX Mamplasan, Binan up to the east portion of Silang, providing easy access to Silangueños and travelers from Metro Manila, and boosting the town's tourism industry. Moreover, the soon-to-open Silang (Aguinaldo) Interchange will stretch the high-speed road network and connect to the Silang portion of the busiest highway in Cavite- the Aguinaldo Highway. Once operational, the toll road operator is projecting a 70% traffic growth or an additional 20,000+ average daily traffic.
Soon, CALAX will expand to 45 kilometers and will have eight interchanges namely Technopark, Laguna Boulevard, Santa Rosa-Tagaytay Road, Silang East, Silang (Aguinaldo), Governor's Drive, Open Canal, and Kawit Interchange linking to the 14-kilometer CAVITEX.
MPTC is the toll road development arm of Metro Pacific Investments Corporation (MPIC). It is the biggest toll road developer and operator in the Philippines. Aside from CALAX and CAVITEX, MPTC also holds the concession rights for North Luzon Expressway (NLEX), NLEX Connector Road, Subic-Clark-Tarlac Expressway (SCTEX), and Cebu-Cordova Link Expressway (CCLEX) in Cebu.
For inquiries about this press release please email us at:
corpcomm@mptsouth.com